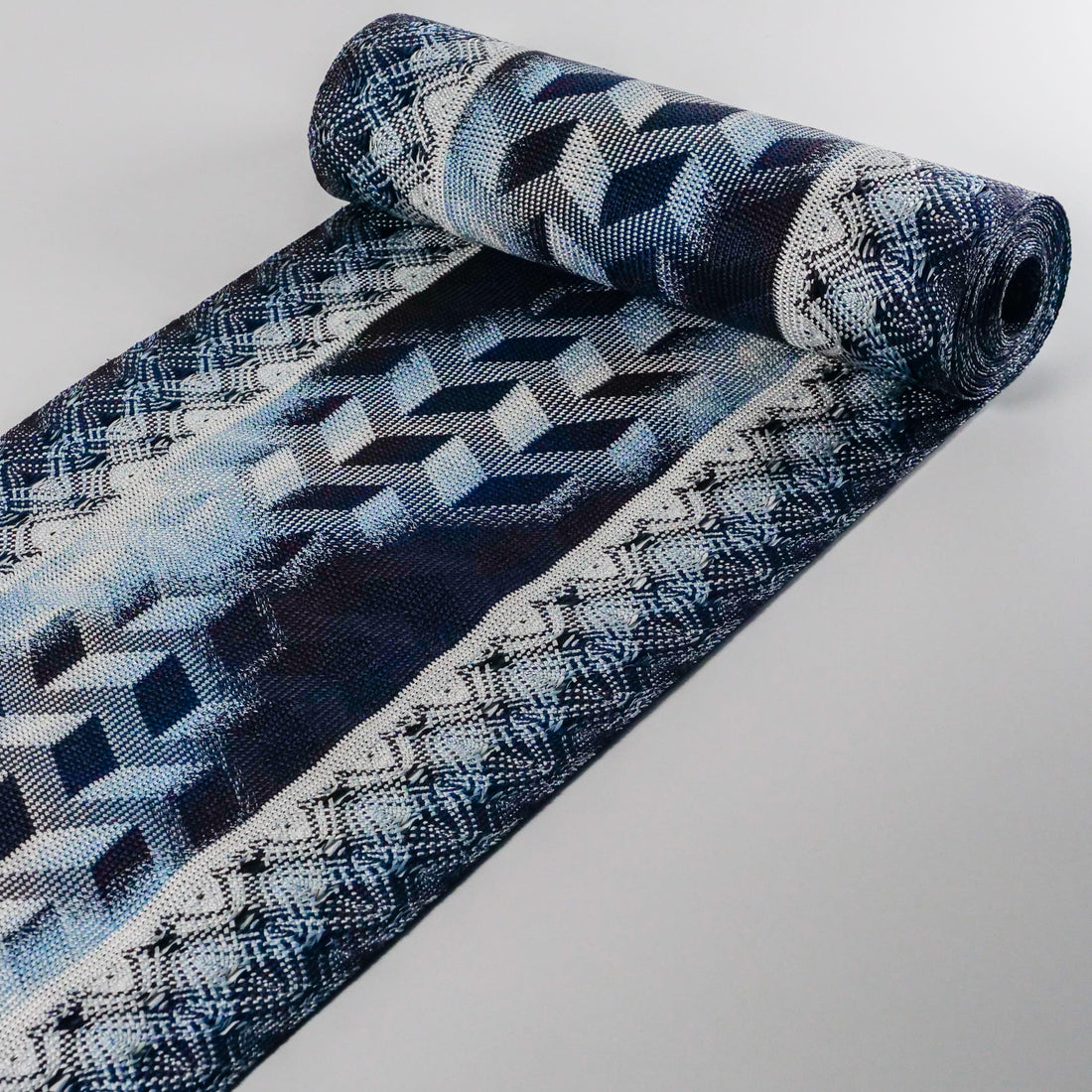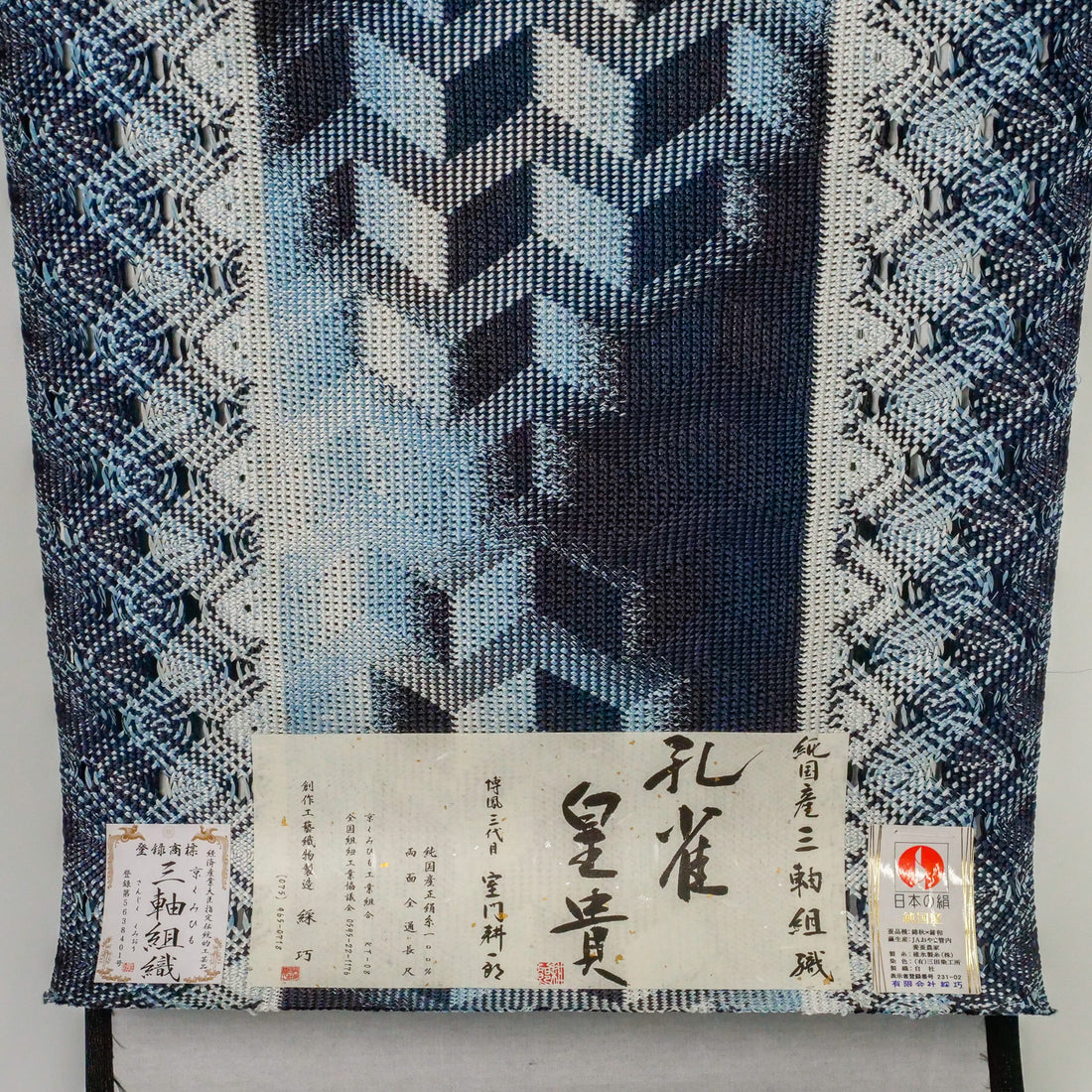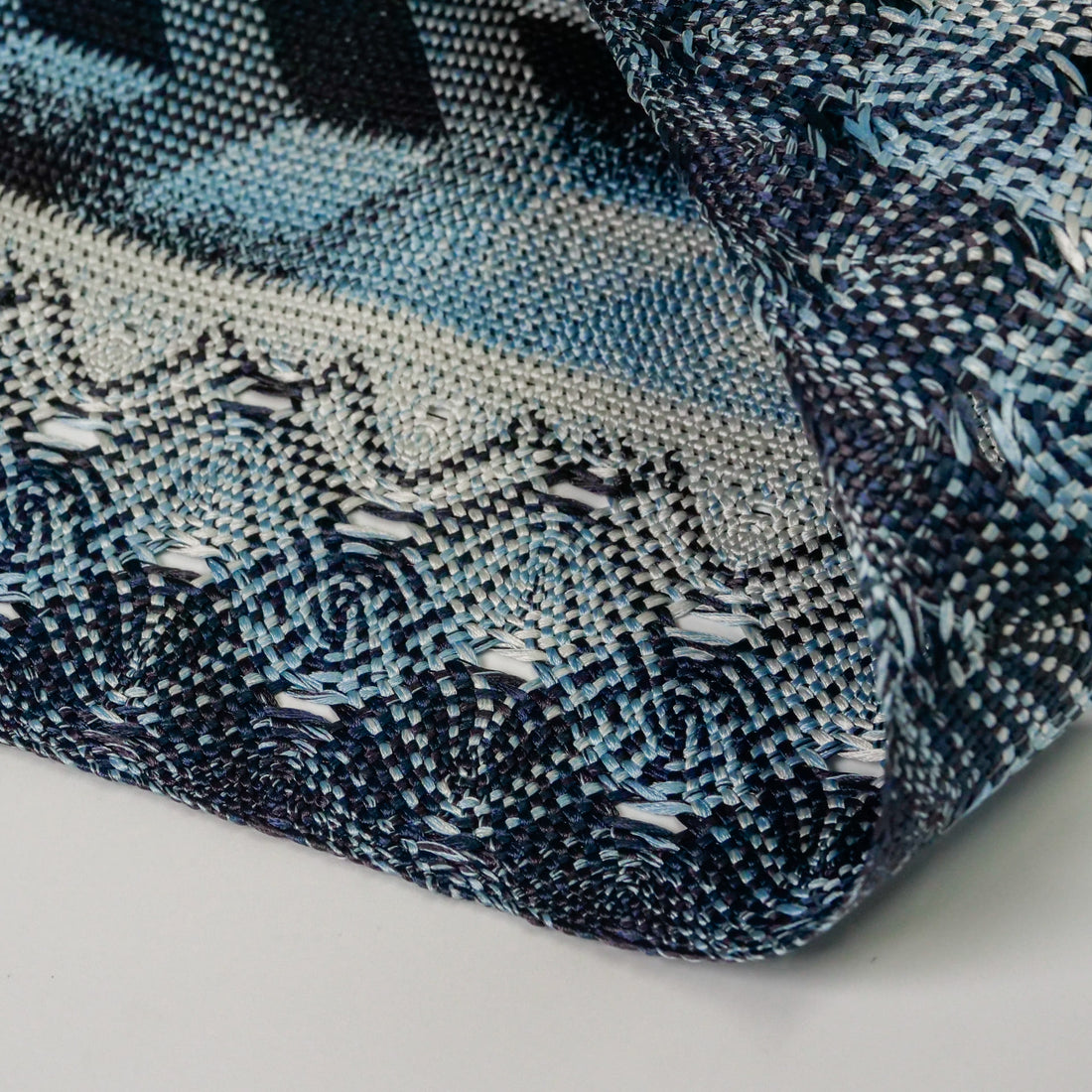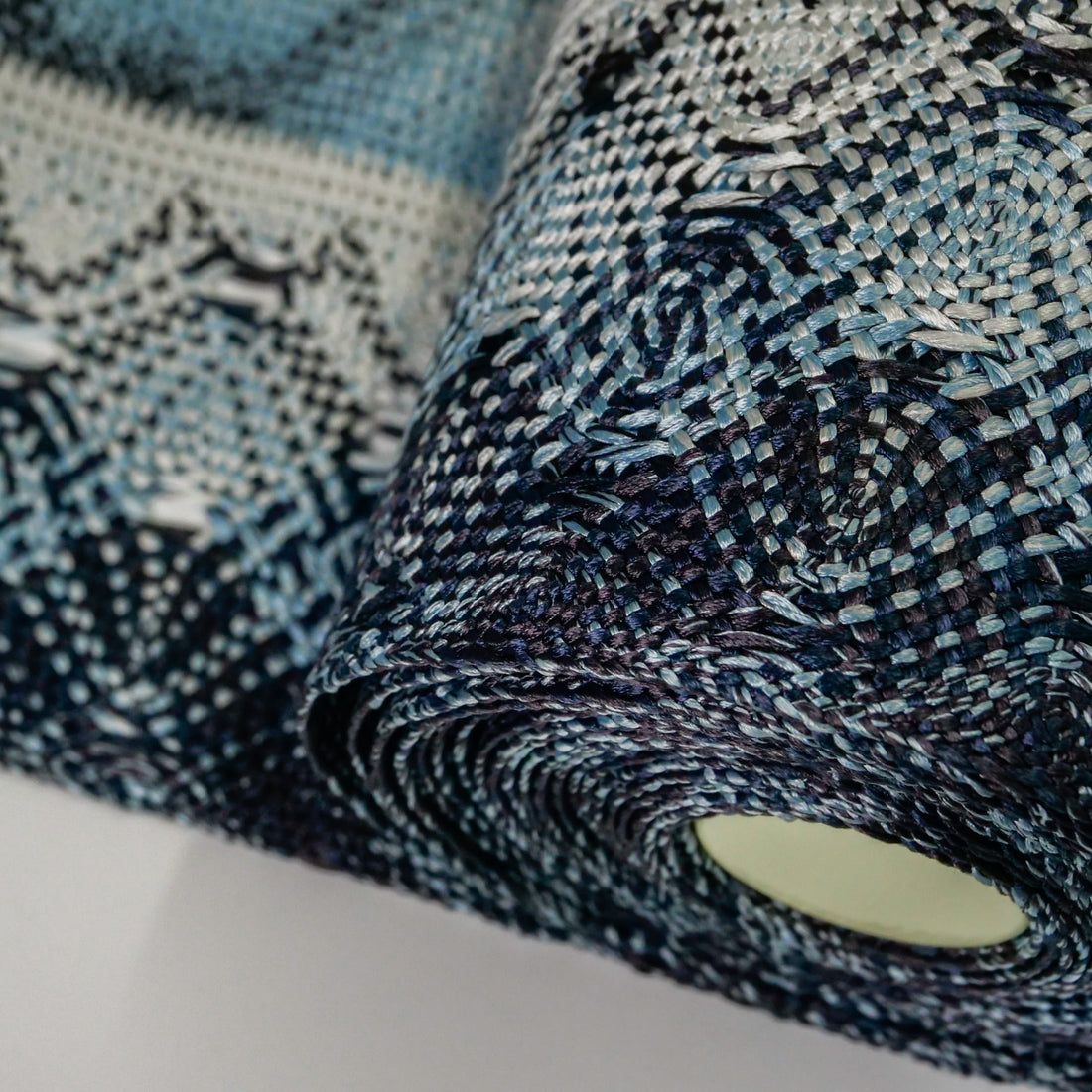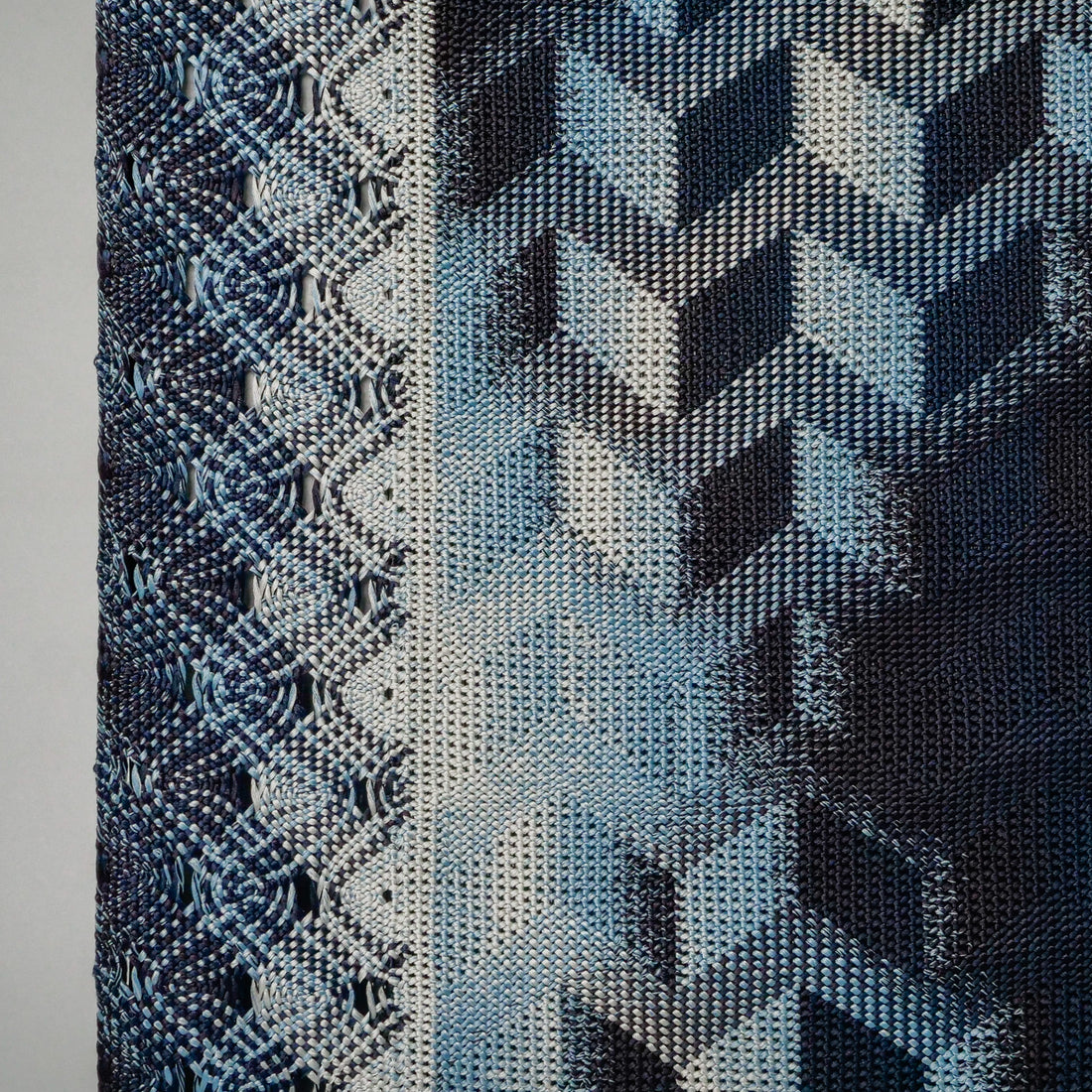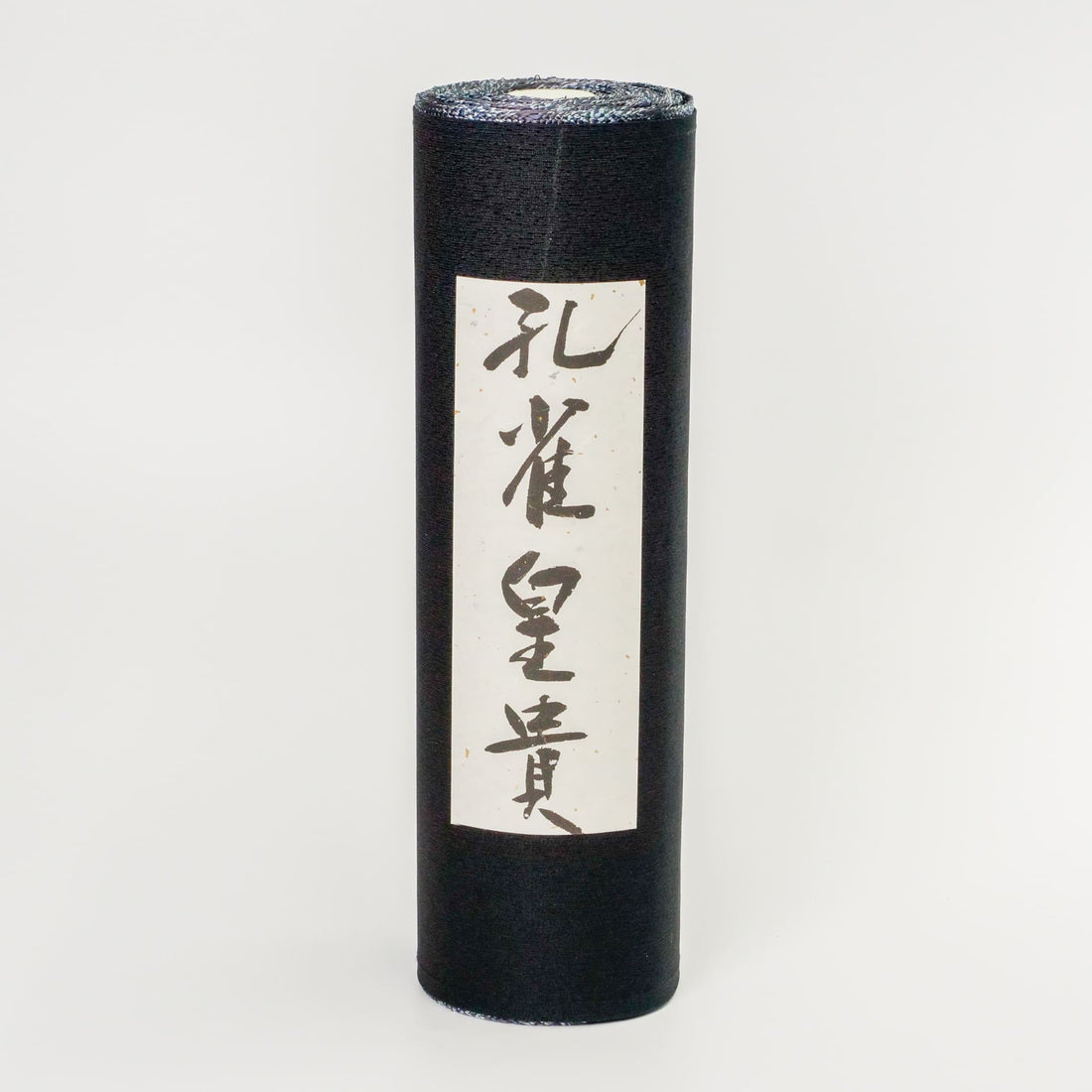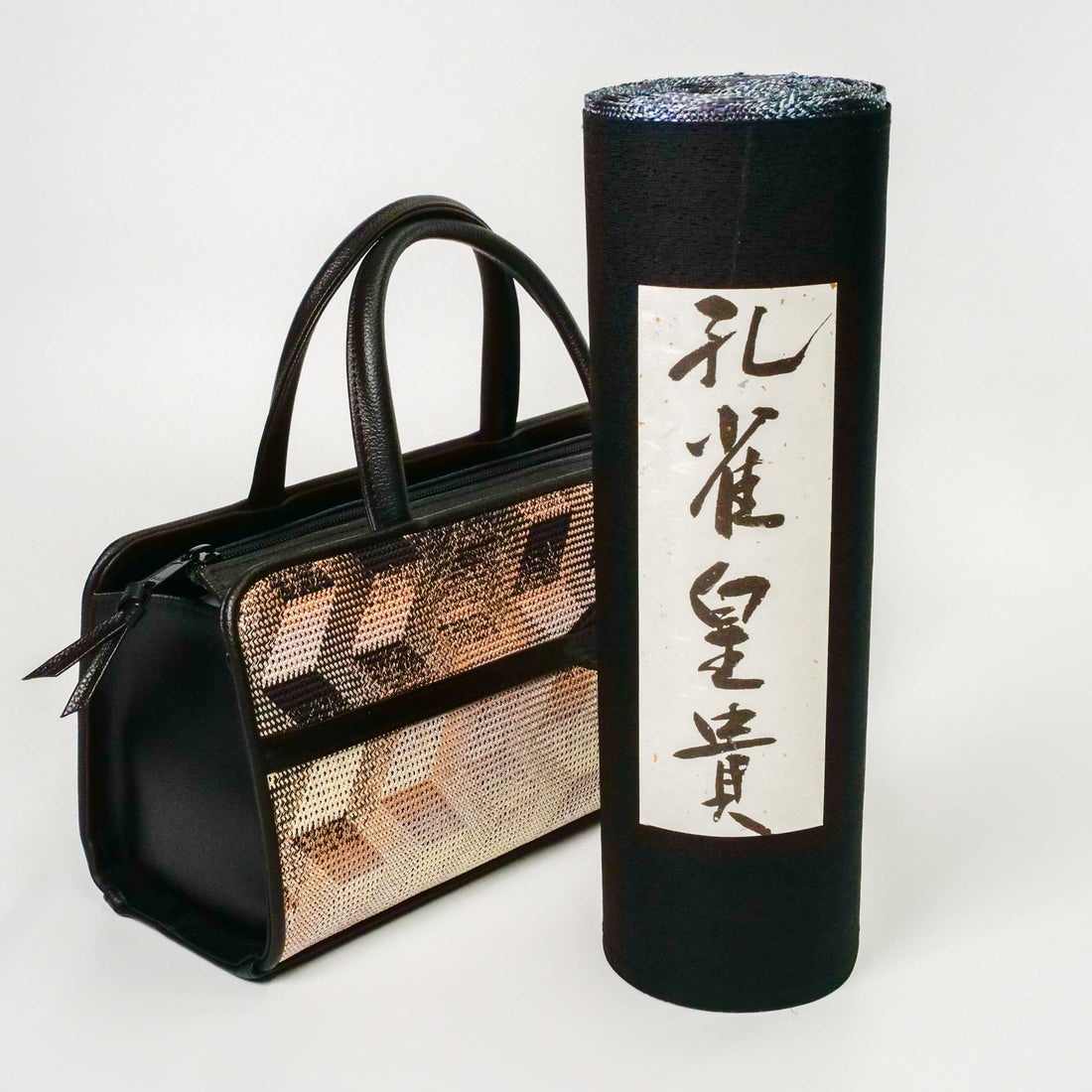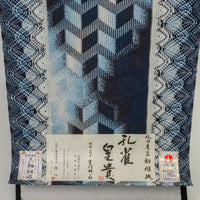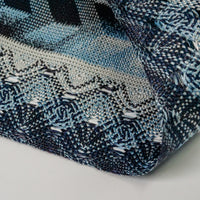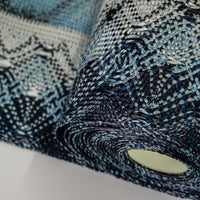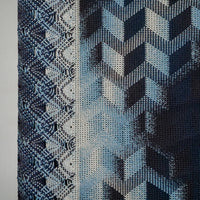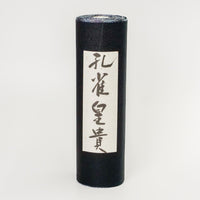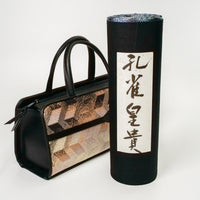 Kyo-KUMIHIMO SANJIKU-KUMIORI® "Kujaku Koki" Indigo
Product Information
This triaxial weaving is created on large circular looms, of which only two exist in the world. It is a one-of-a-kind material woven by combining the techniques of "Nishijin-ori" and "Kyo-kumihimo". About 60 years ago, a Nishijin-ori weaver saw an Italian torsion lace loom. He thought, "With this loom, I can restore the kumi-obi belt preserved in the Shoso-in Repository in the dimensions of a modern obi". This thought helped create an original Japanese technique which is only utilized at Saiko Co., Ltd.

The highest technique of braiding, called "Karakumi", which has been treated as a symbol of authority and prestige in Japan, is represented by the triaxial weaving technique. The fabric material is called "Kujaku Koki" and was awarded the Excellence Prize of the Japan Wabunka Grand Prix.

In ordinary textiles, the warp threads are moved up and down, and the weft threads are threaded between them to express pattern chic. "Kujaku Koki" is woven in such a way that the threads are twisted in a curved manner against the straight warp threads. The mysterious movement of the threads and the gradation of patterns is an expression that can only be seen in the "Kujaku Koki".

The characteristic of this fabric is that the loom is circular, so the tension is applied uniformly in all directions, so the fabric is firm. Because the threads rotate as they are woven, the finished pattern is not only stylish but it does not have a front, back, left, right, top or bottom. This unique gradation which cannot be expressed by other woven fabrics is the result of the Kyo-kumihimo technique. In the process of combining several fine silk threads, the silk threads are dyed in various colors and combined in a calculated manner to create a one-of-a-kind gradation.

Pure silk thread is silk thread harvested from unadulterated natural silkworms. To make silk thread, impurities called sericin are removed from the silkworm's cocooned thread or natural silk thread. The necessity of this process is proof that we do not use silk spun yarn or processed silk yarn.

The dyeing process is not machine-driven but instead is accomplished by craftsmen carefully blending dyes, on a case-by-case basis, in order to dye many colors in small quantities. Therefore, it is impossible to consistently dye with the same color in separate pieces. Variations in a color called "kama chigai" (difference in kettle) occur each time the process is done. Craftsmen pour their heart and soul into each piece, spending approximately two months to produce one product. Therefore, it is important to note that each item becomes a once in a lifetime creation.
Message
The fabric is not a product of just weaving, knitting, or braiding, but a fusion of the three unique techniques to become a one-of-a-kind fabric

In Japan, "Kujaku Koki" is treated as a luxury obi but the possibilities of it as a fabric material are endless.

This fabric has a firm texture that does not fray even when cut and since it has neither a front or back, the fabric can be used for a variety of purposes.
Width 30cm, approx. length 5m
Product 0.8kg, 1.2kg with packaging
This item will be shipped directly from the artist within 10 days of order. Customers are responsible for payment of any customs duties or VAT incurred upon receipt. Tracking numbers will be provided at the time of shipping. Please contact the shipping company for delivery status. Cancellations or changes to orders are not accepted.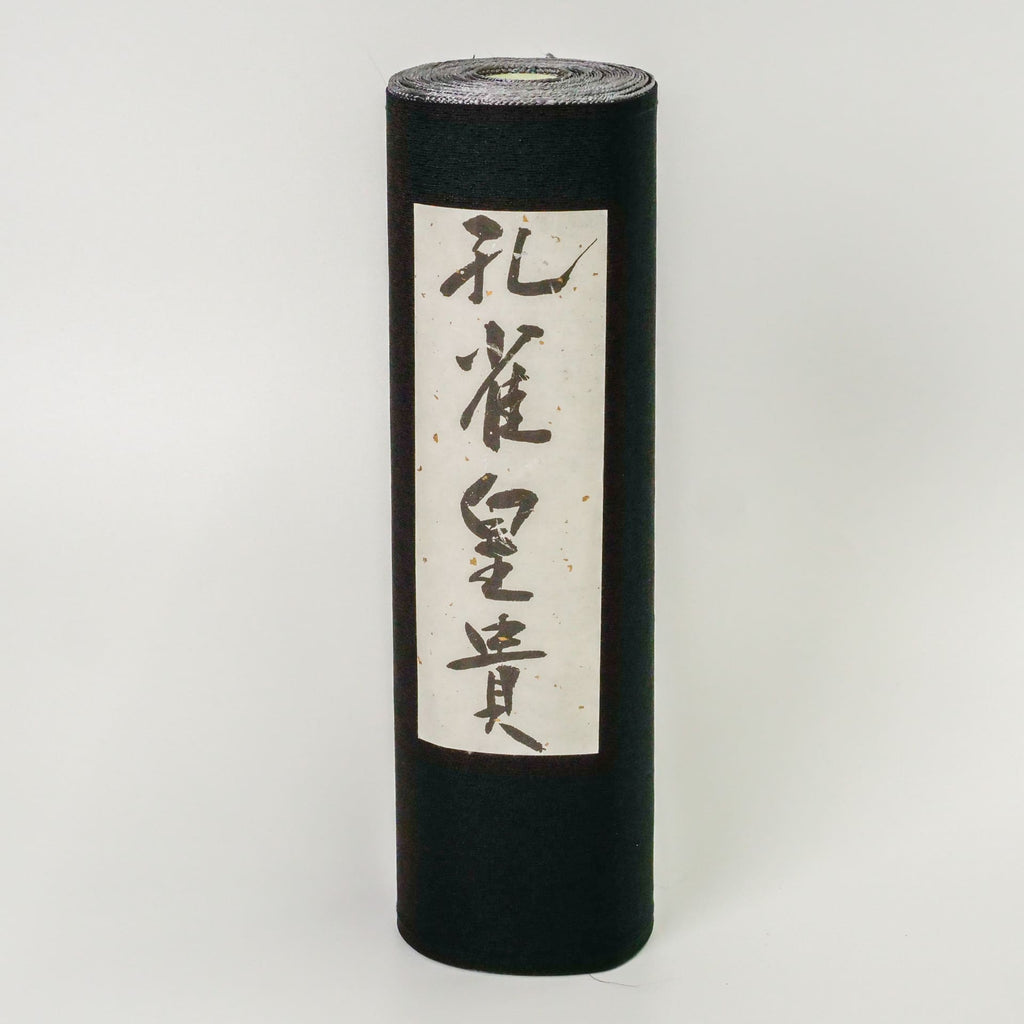 This obi fabric is woven on a large circular loom which is one of only two still in existence, both of which are owned by Saiko Co., Ltd. This loom was designed to reproduce Japan's oldest obi, the "Kumi-obi'' (which is preserved in the Shoso-in of Nara's Todaiji Temple). This reproduced version of the historical "Kumi-obi" is manufactured in the size of the modern "Hassun Nagoya obi" with a width of around 30 cm for use with modern kimono belts. The one-of-a-kind technology of this loom has resulted in a modernized version of the "Karakumi Hirao," the most prestigious of the kumi-obi belts remaining in the Shoso-in Repository.

This obi fabric was created using a technique that incorporated different combinations of color within various parts of the fabric. Previously it was only possible to utilize only the same combination of colors in the entire fabric, implementing color gradations. However, since we now have been able to incorporate different color combinations we are able to add more variety within these fabrics.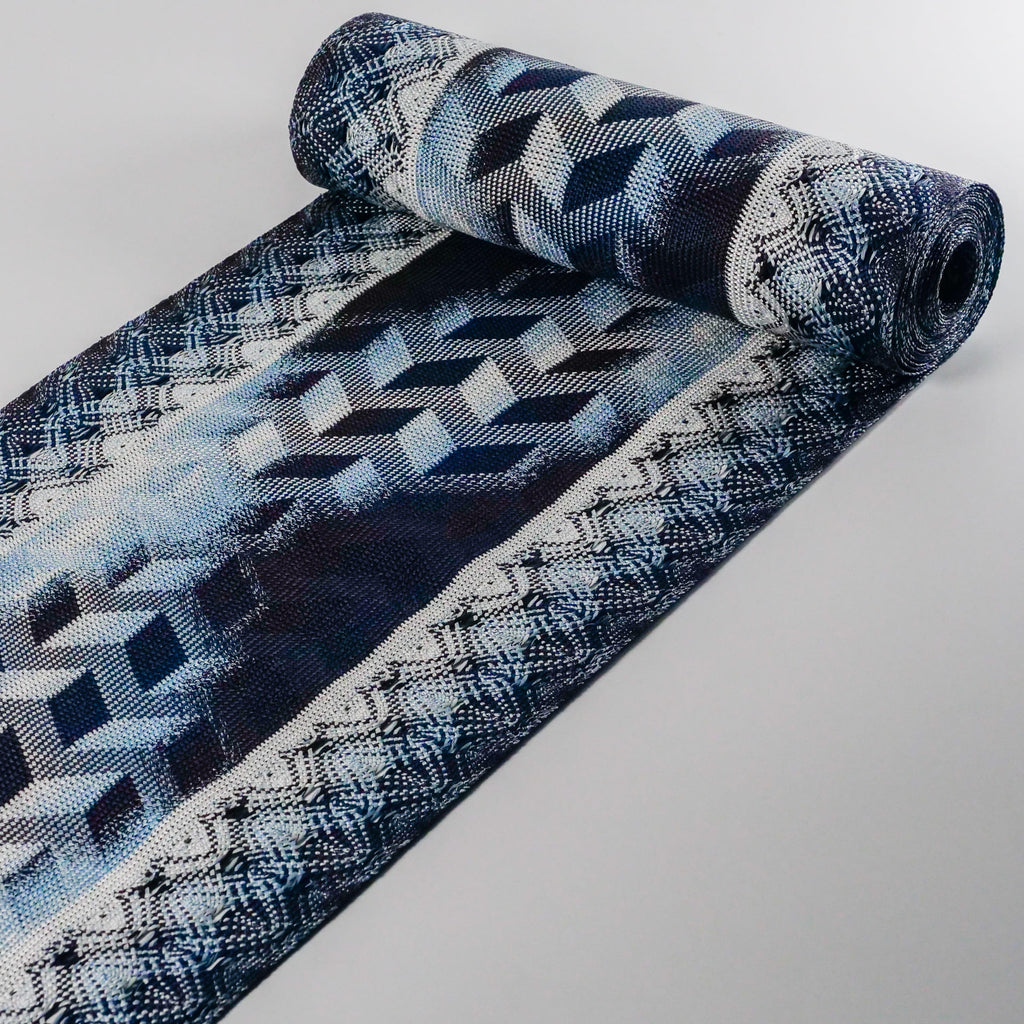 The greatest feature of this fabric material is that the two sides and the center are not separately woven and sewn together, but instead are assembled as a single row. This makes the fabric resistant to wrinkling and loosening of the fabric's structure, making it an ideal obi fabric.

Note that because this is made with 100% genuine silk, it is prone to mold, insect damage, become discolored or otherwise become damaged if not stored properly. Please refrain from storing in a location that is subject to high temperature and humidity. Also, take care to avoid discoloration from light and insect bites (such as mites). It is also important to ask a silk product specialist for the best method of stain removal and/or general care before washing. This is a hand woven product that uses natural silk fiber thread, ensuring that it is of the highest quality, so extra care should be taken to keep it in good condition.
【Review】By Arisumi Mitamura, President of the Jury
This is "Kumi-obi", the obi preserved at Shoso-in (treasure house of Todai-ji Temple). This is Japan's oldest obi "Karakumi Hirao". This newly manufactured obi, which developed its technique and aesthetics in modern times, is very elegant and beautiful. It is amazing that a huge machine for the "Hassun Nagoya obi" with a width of around 30 cm is created by adapting the current craft technology. Assembled with color gradation in mind, this piece proposes the essence of beauty.