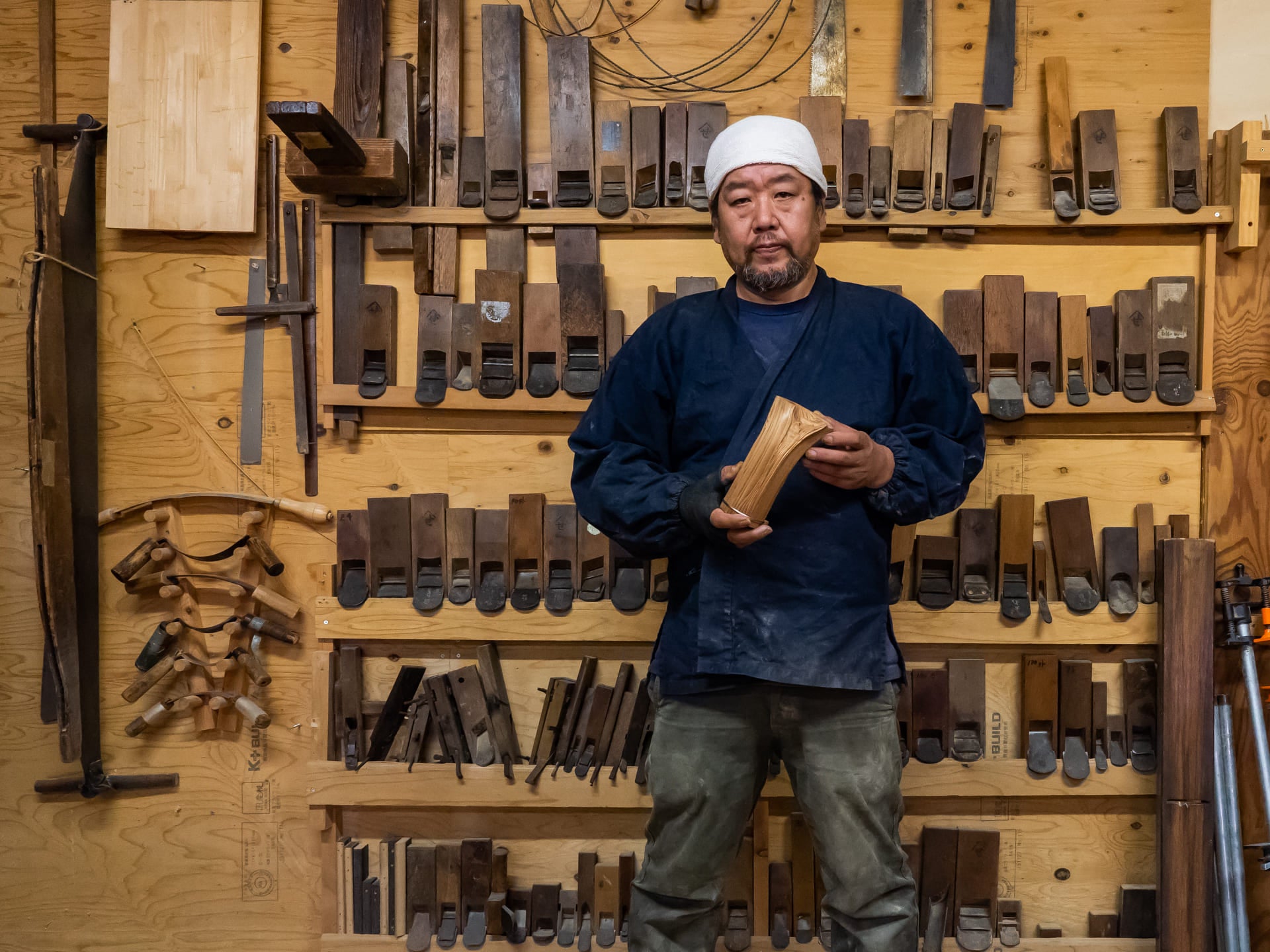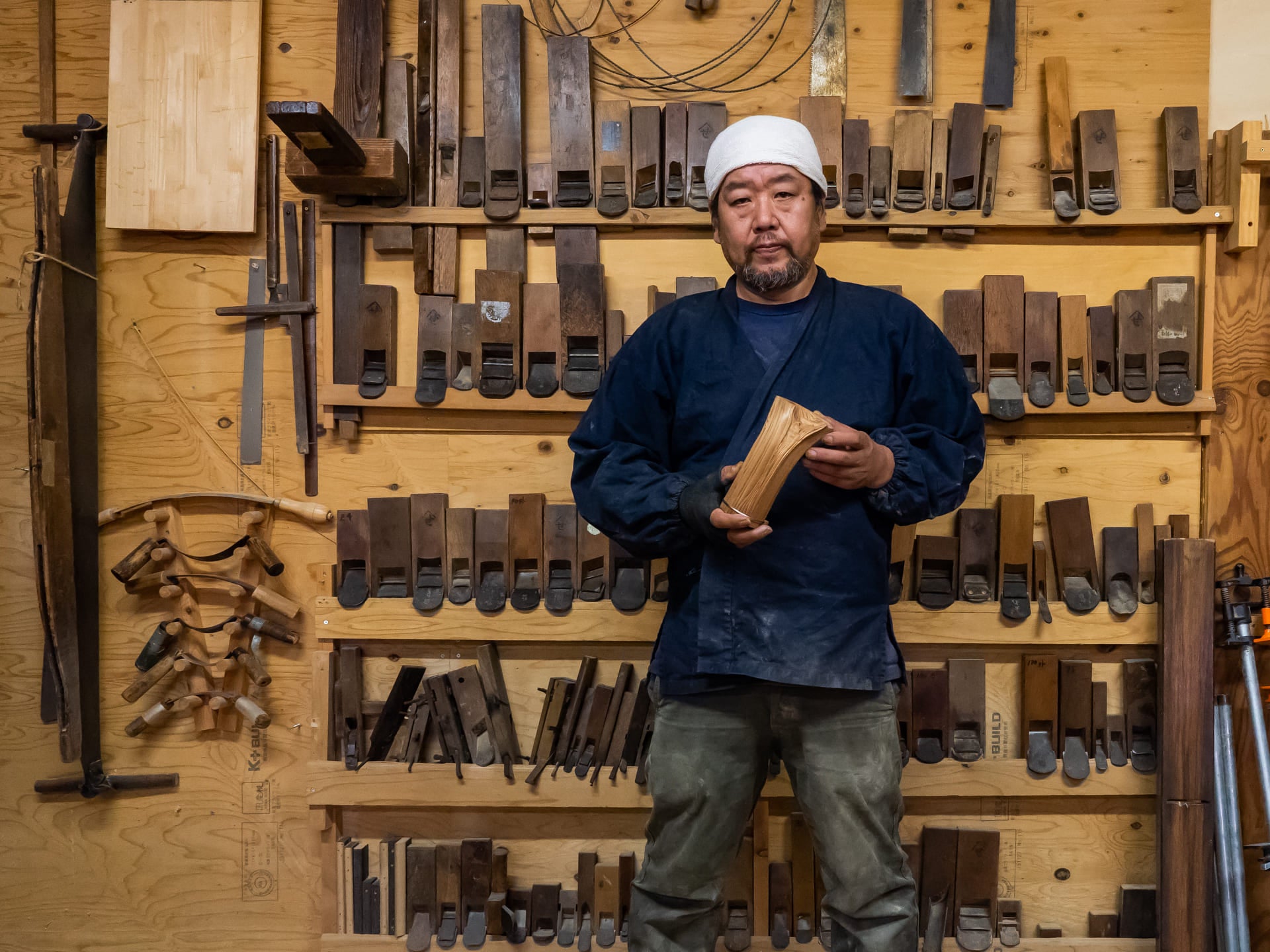 NAKAGAWA Shuji
Introduction of Artist
Shuji Nakagawa, the organizer of Hira Kobo (studio), was born as the third generation of a traditional wooden bucket studio in Kyoto, and has passed down the traditional techniques through his family business from generation to generation.

After graduating from the Faculty of Arts, Kyoto Seika University in 1992, he studied under his father, Kiyotsugu Nakagawa (holder of Important Intangible Cultural Properties). In 1996, he won the Excellence Award at the Kyoto Art and Craft Exhibition. In 1998 he won the Grand Prize at the Kyoto Art and Craft Exhibition. From 2001 to 2005, he worked as a part-time lecturer at Kyoto University of the Arts. In 2003, he opened his own studio, Nakagawa Mokkougei Hira Studio in Otsu City, Shiga Prefecture. In 2010, he created the official Dom Perignon champagne cooler. In 2015 the "KI-OKE" stool of lignitized Japanese cedar became part of the permanent collection of the V&A Museum in London, U.K. In 2017, he was a finalist for the first Loewe Craft Prize. He has actively participated in exhibitions in Japan and abroad.

Nakagawa states that "Wabunka" (Japanese culture) is a "tradition" that transcends the individual, and he is "a craftsman not an artist". An artist will be critiqued for his subjective representation, but a craftsman cherishes the "tradition" more than the subjective representation. Traditional craftsmen have knowledge and techniques inherited from past generations as their foundation. The "tradition" goes beyond his own identity, and is the true nature of Wabunka. Message
Until about half a century ago, wooden buckets were used in large numbers as tools for Japanese people's daily lives. Today, however, they are rarely used due to the spread of industrial products. Aiming to continue the use of wooden buckets, whose demand has declined, I have developed "new wooden buckets" by combining my experience in traditional woodworking with the art and design I learned at university. Without changing the basic structure of wooden buckets, I created a new style of work by arranging the design and usage to suit modern life.

The "new wooden buckets" is highly appreciated all over the world. "KI-OKE Stool" has been added to the permanent collections of the V&A Museum in the U.K. and the Museum of Decorative Arts in France, and in 2017 I was selected as a finalist in the first Loewe Craft prize.

Traditional crafts hold value not only in that they are important for their technique and nostalgia, but also for use in modern society. By preserving wooden buckets for the future, I believe that it is my challenge and mission to provide clues for solving the sense of stagnation and environmental problems that exist in today's society.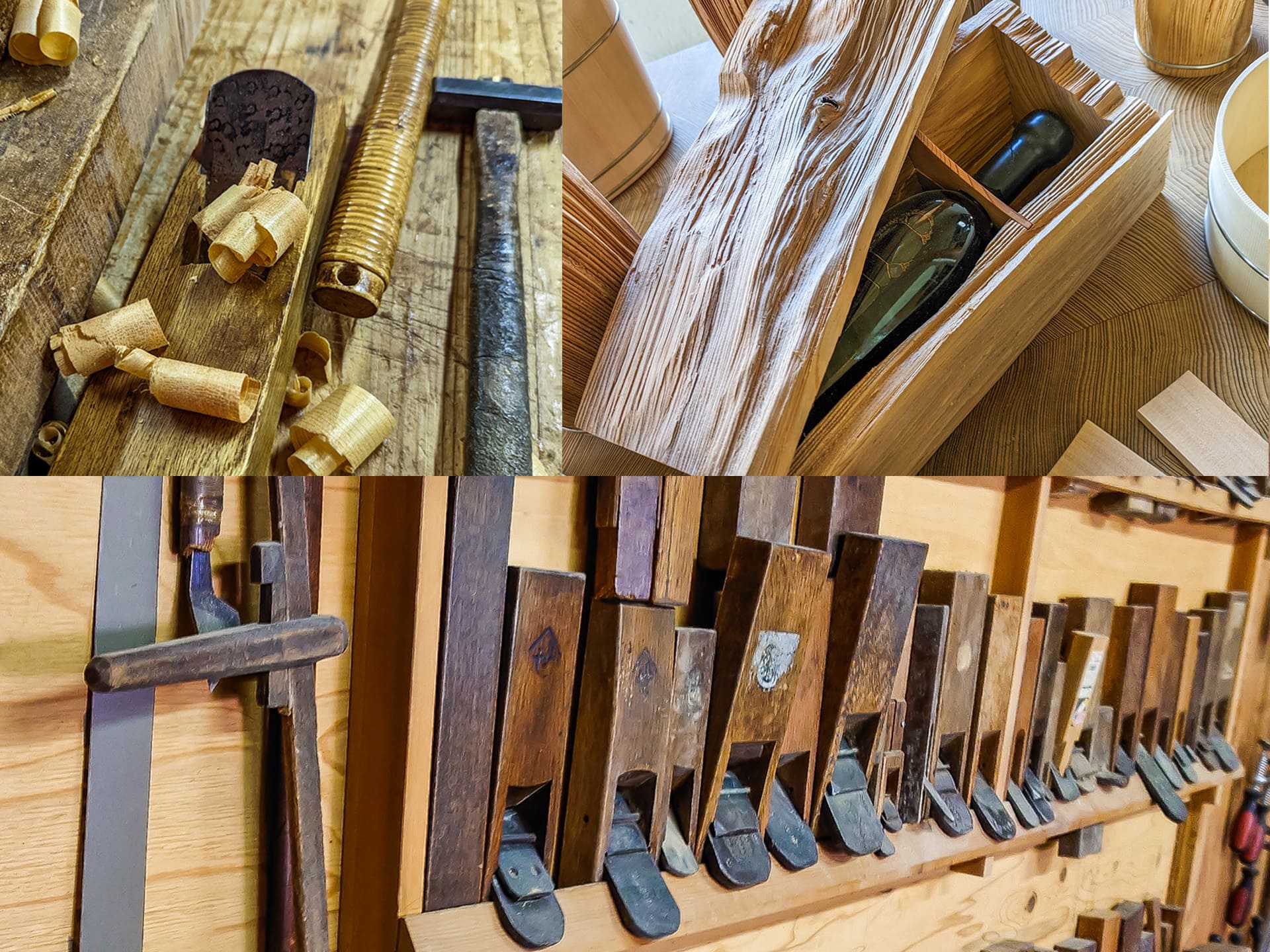 Profile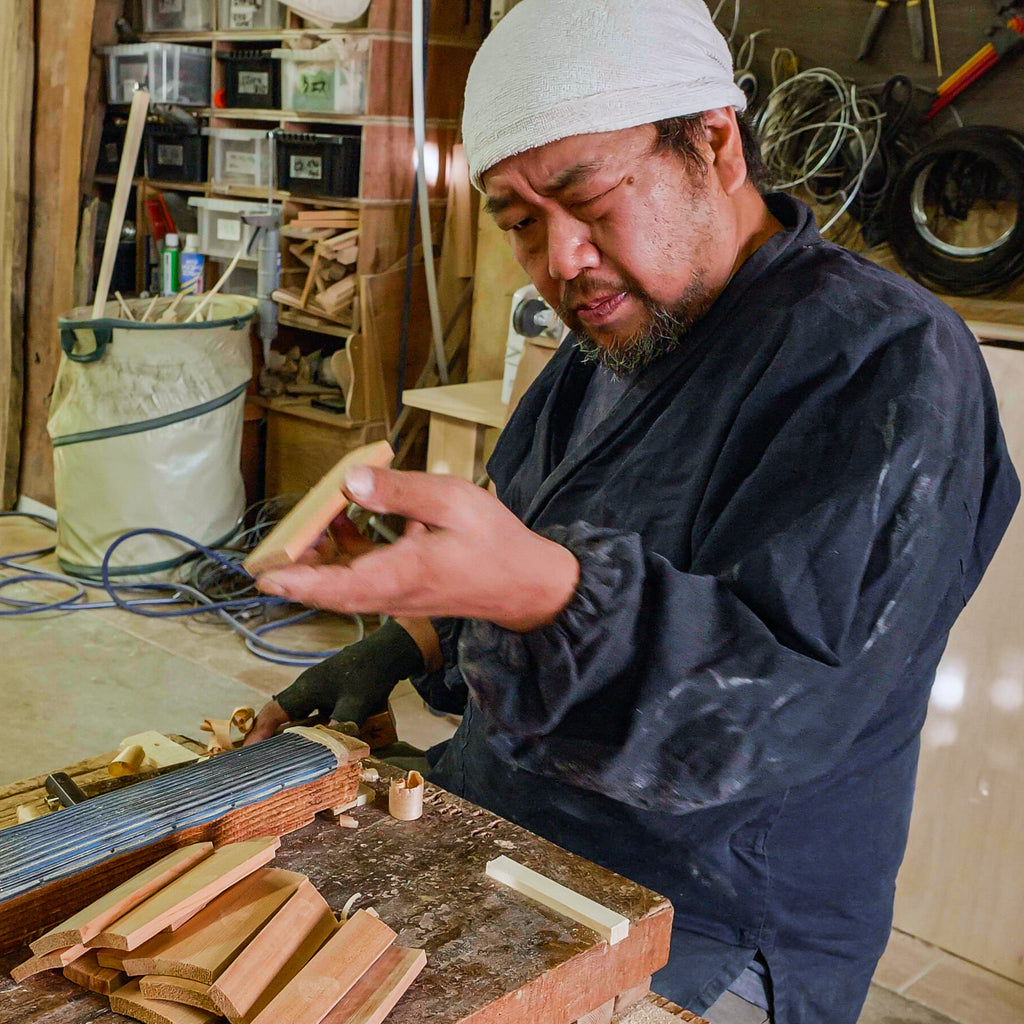 Artist name

NAKAGAWA Shuji

Company name

Nakagawa Mokkougei Hira Studio

Activity area

Shiga

Biography

2011

Exhibited for the first time at the Salone del Mobile in Milan (Forio Salone)

2012

Exhibited for the first time at Maison & Object (totaly 3 times exhibited after that)

2013

Collaborating exhbition with Hiroshi Sugimoto "Mingei: Are you Here?" (in London & New York)

2015

Solo exhibition at "L'ESPRIT D'ARTISAN"

2016

Collected for "KI-OKE Stool" at V&A Museum in London

2017

Finalist, 1st Loewe Craft Prize Collected for "KI-OKE Stool" at Musée des Arts Decoratifs in Paris

2018

Shokunin Five Kyoto Artisans Look to the Future Portland Japanese Garden Museum

2018

Exhibited for "Japon-Japonismes. Objets inspirés", 1867-2018 Musée des Arts Decoratifs, Paris

2021

Granted the Grand Prix, the 1st Japan Wabunka Grand Prix Granted the 13th Creating Traditions Award from the Japan Arts Foundation