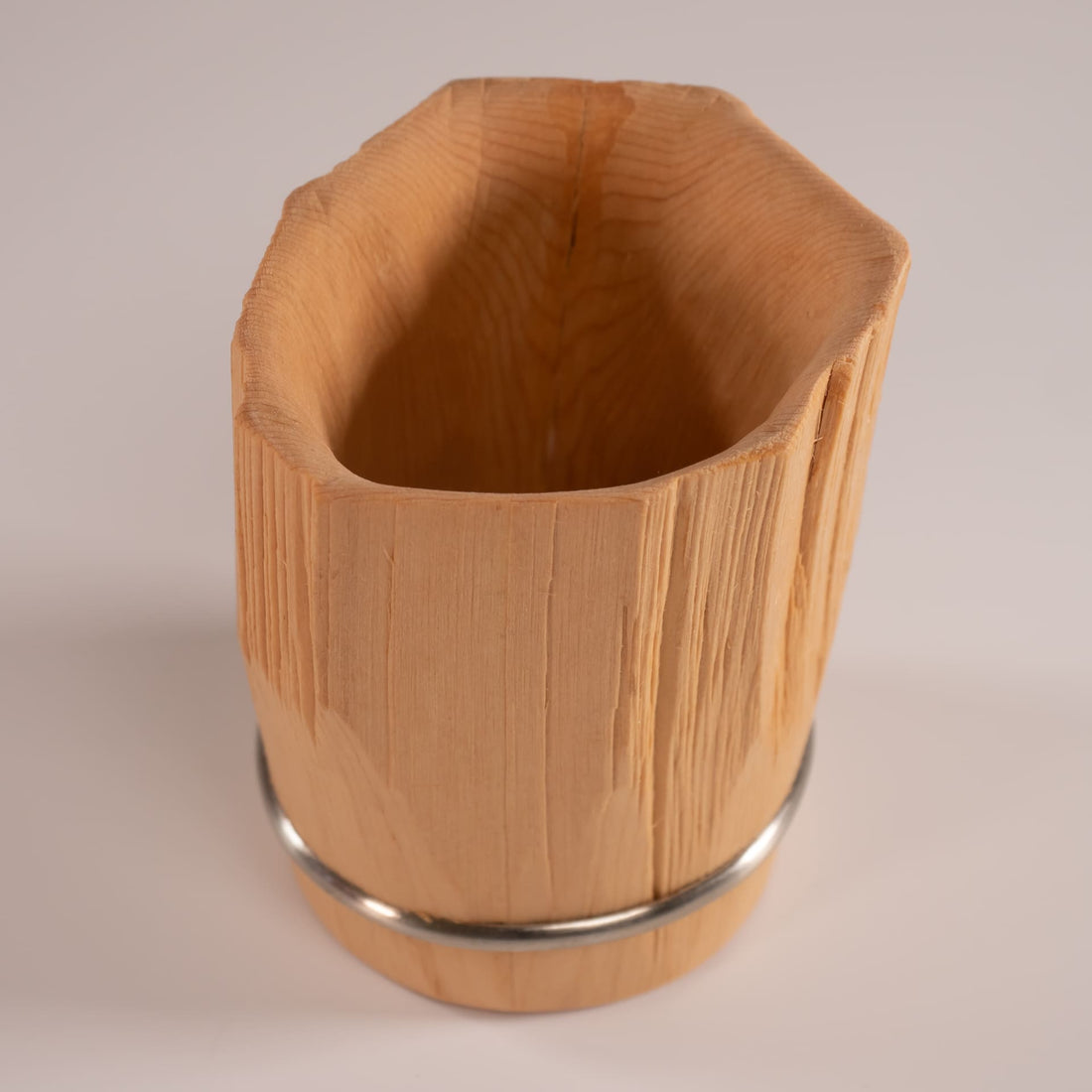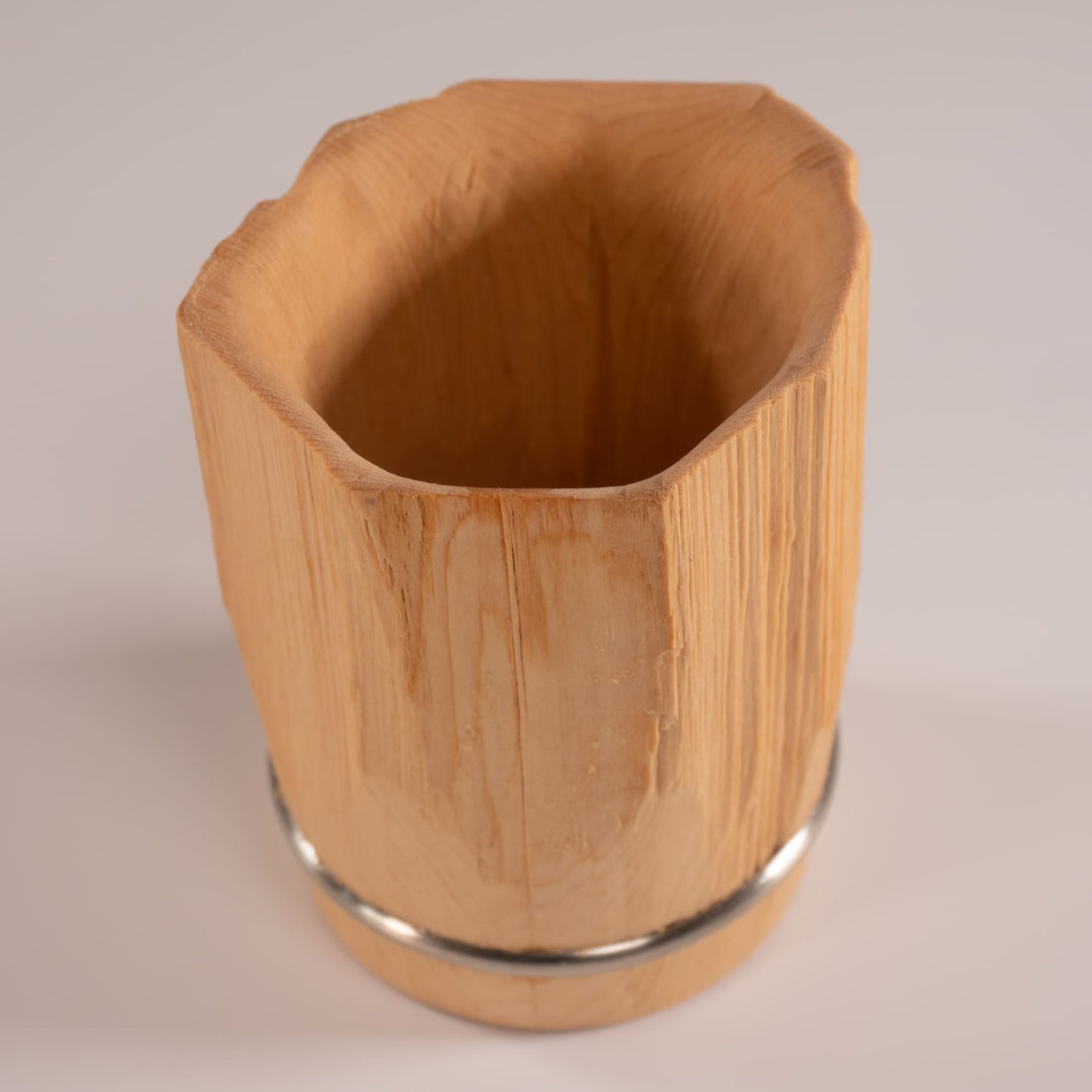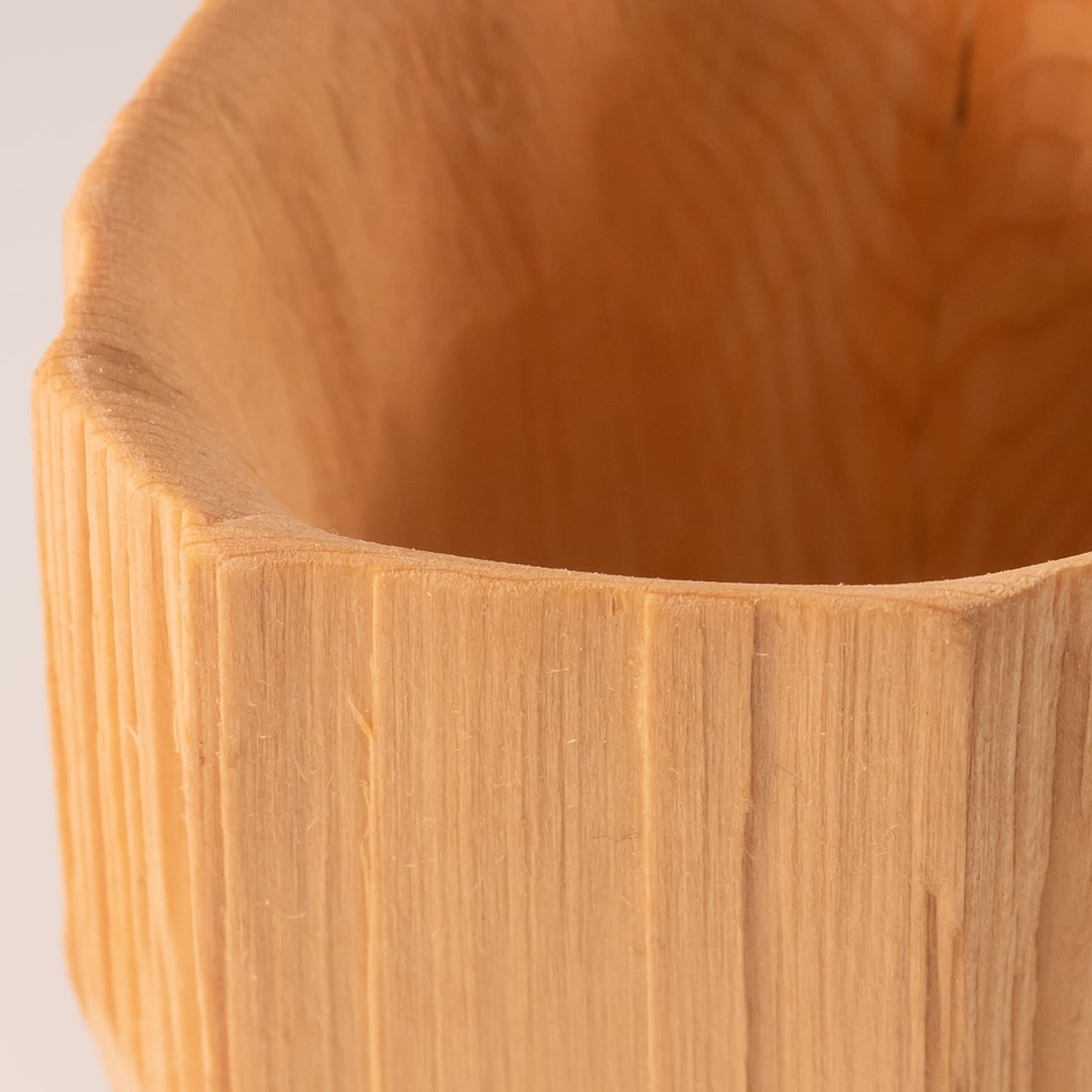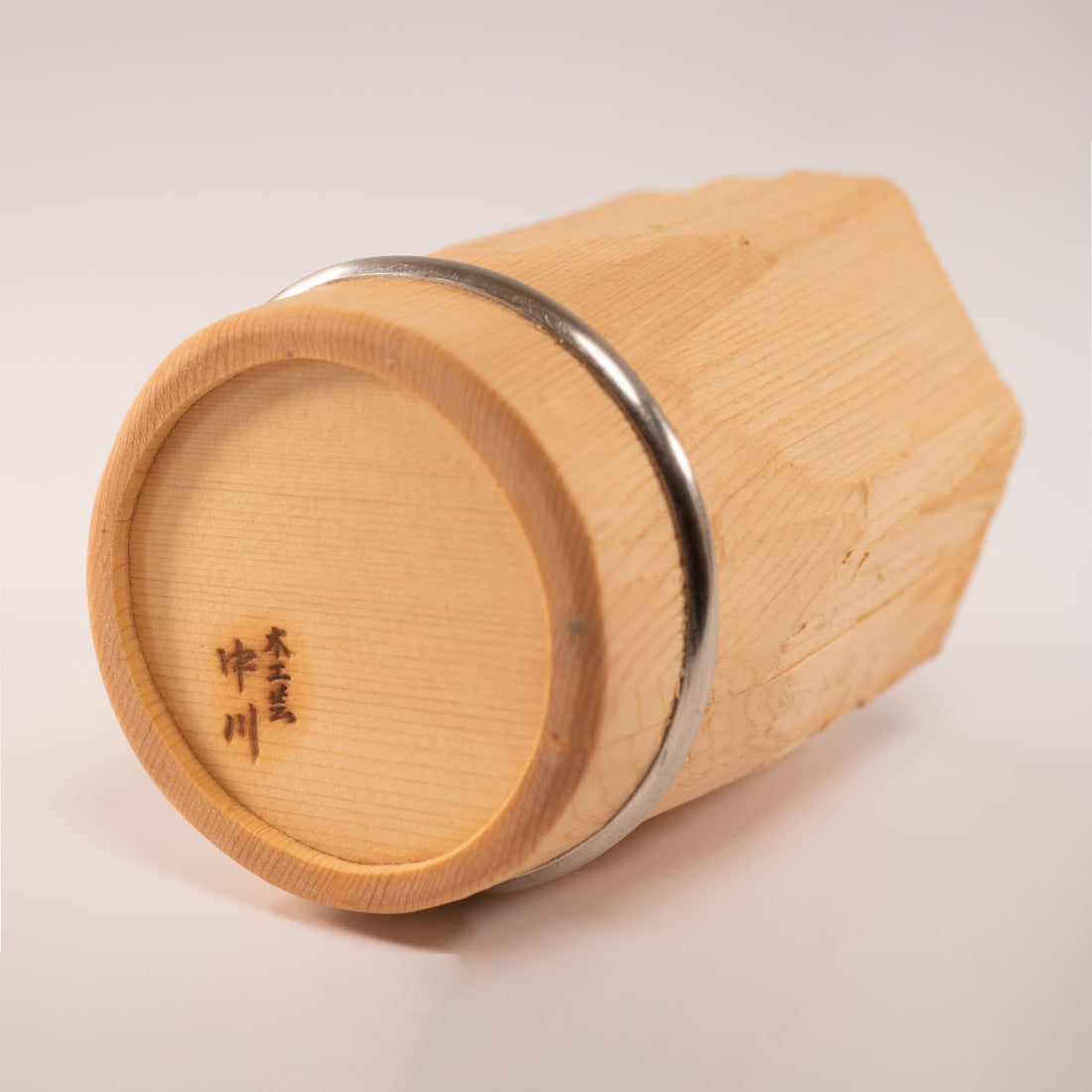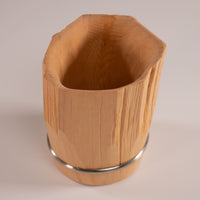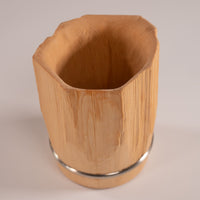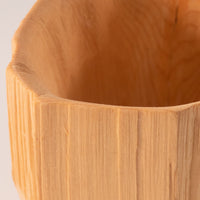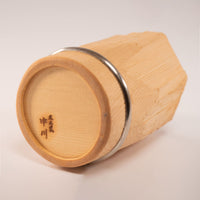 YORHISHIRO Chopped Head Cup
Product Information
This piece brings out the natural shapes created by splitting wood. The shape created by splitting the wood is made into a work of art minimal shaving. The cups are a comfortable size for the hand, and each piece is unique.
Message
"Yorishiro" refers to a place or thing in which a deity dwells. In the past, people cherished natural formations such as trees and rocks with a sense of awe and reverence.
Hinoki Cypress, Nickel Silver
Brand (burnt-in mark of identification)
After each order, the craftsman will select the wood used to craft the cup and will craft the cup using their artistic sense. For this reason, the actual product's design will differ from the product pictures. The estimated production period will be approximately 2 months. This product will be crafted using Shuji Nakagawa's artistic sense and provide a pleasing aesthetic as well as function. Size may vary slightly since each item is individually handcrafted.

After this product has been ordered, the craftsmen will ship the product directly within 2 - 3 months. Customers are responsible for payment of any customs duties or VAT incurred upon receipt. Tracking numbers will be provided at the time of shipping. Please contact the shipping company for delivery status. Cancellations or changes to orders are not accepted.