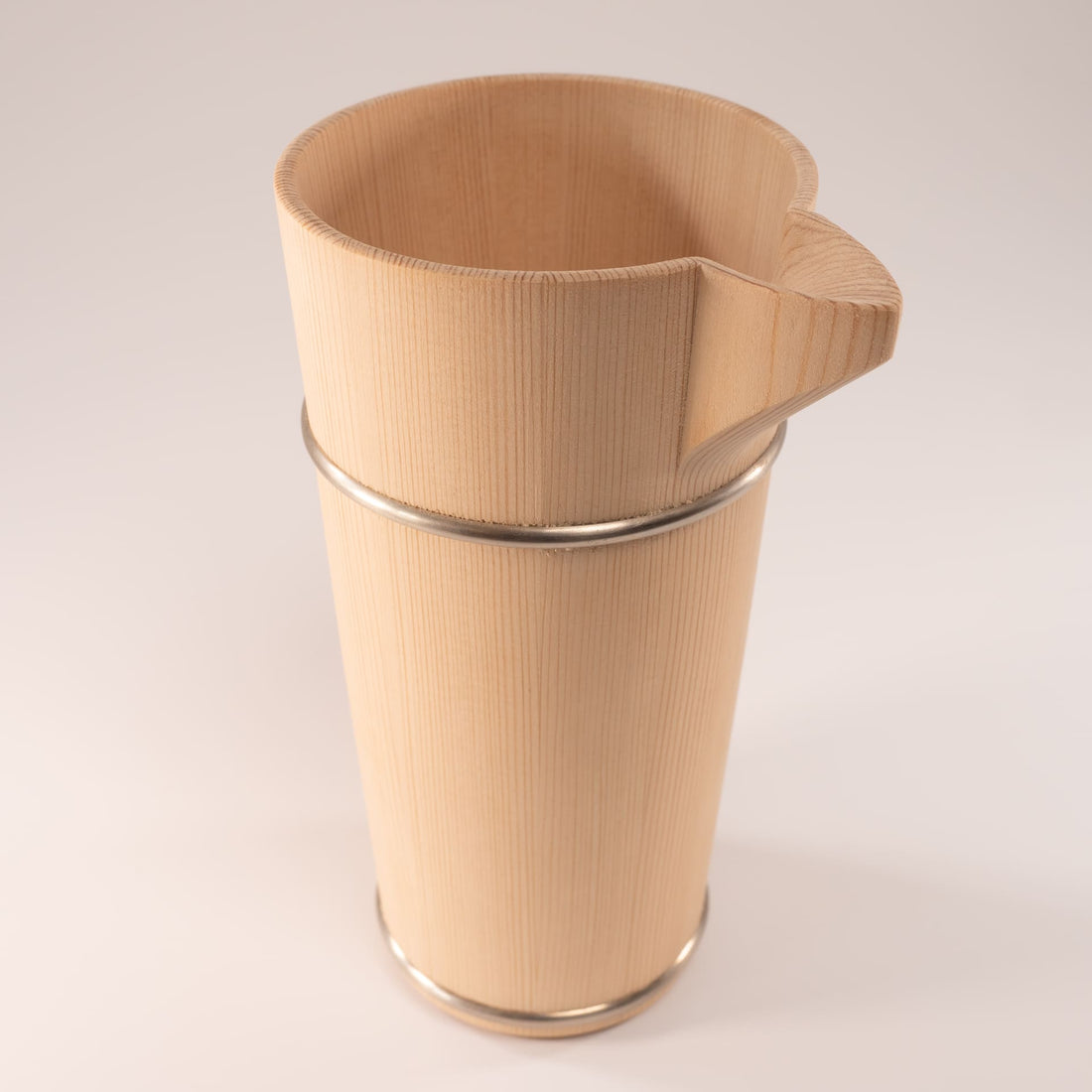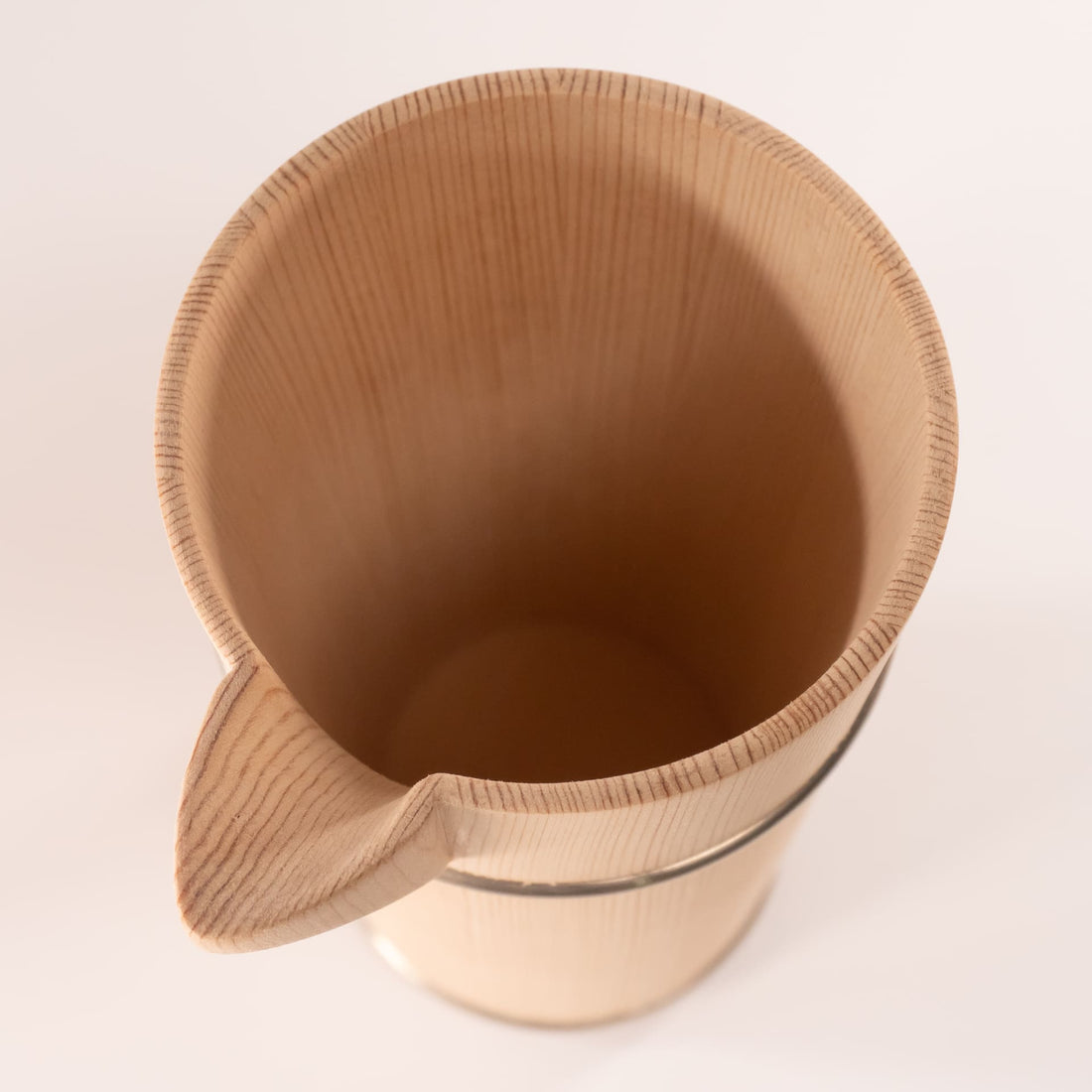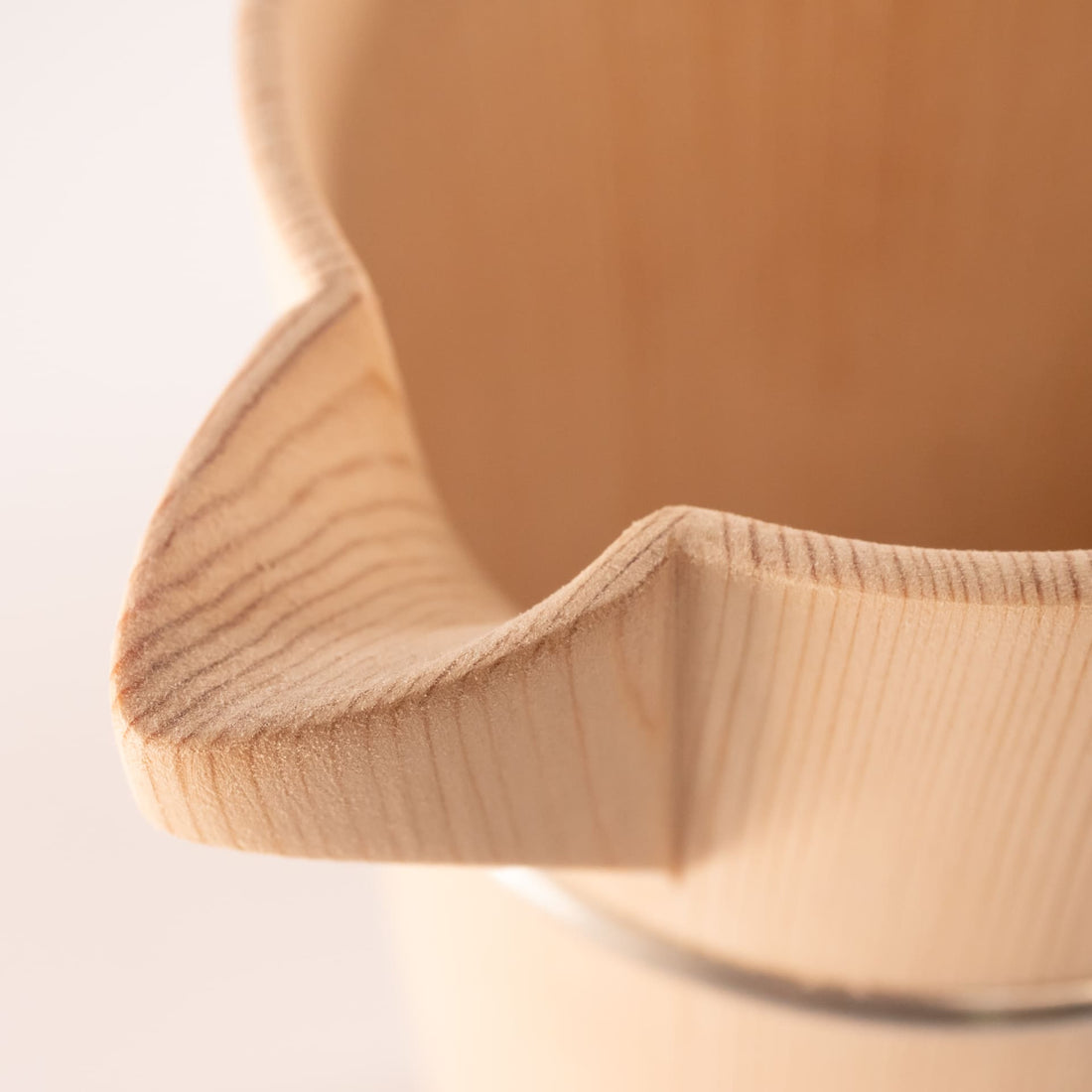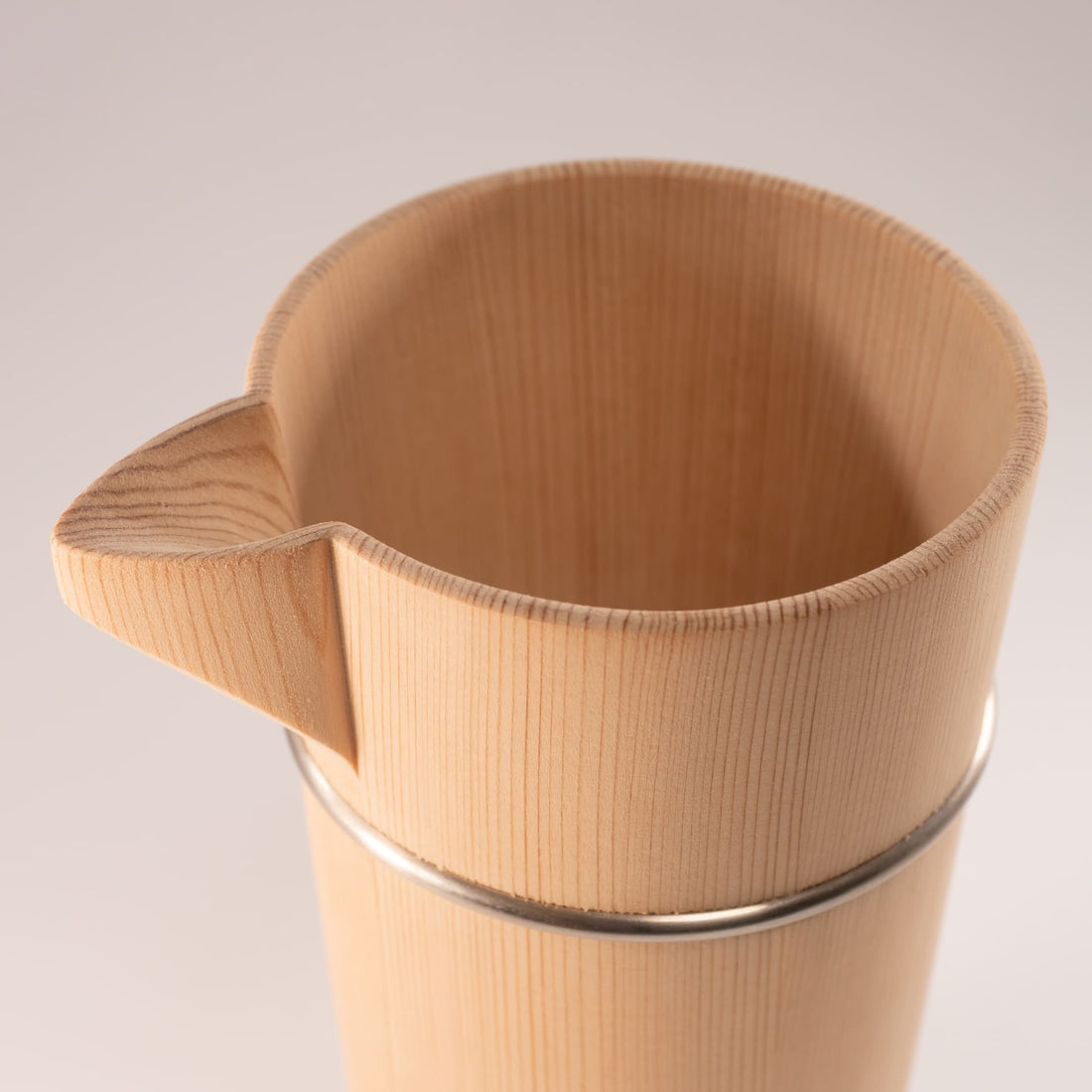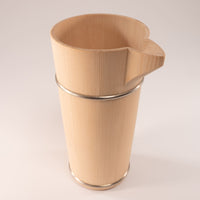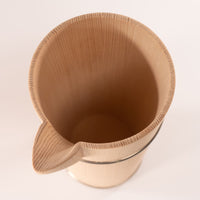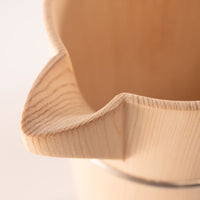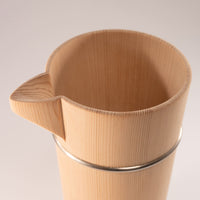 Product Information
This is a wooden pitcher with beautiful finish.
Message
Koya maki is a beautiful Umbrella-pine with transparent resin and white bark. It also has a fresh and noble fragrance.
It is characterized by its resistance to water, and is often used for bathtubs, bath stools and wash basins. Because of its elegant color, it has become popular to use in the making of serving and hospitality items such as pitchers and ice pails.

This simple and modern pitcher, with its silver cap, is suitable to be used in any modern decor as a sake cup, pitcher, or flower vase. (When using this item as a flower vase, be sure to use a water coutainer made by copper, bamboo, or glass insert.)
Koya Maki (Japanese Umbrella-pine), Nickel Silver
Brand (burnt-in mark of identification)
This item will be produced after your order is placed and shipped directly from the artist within 2 - 3 months. We do not accept any cancellations or changes to orders, nor do we accept returns or exchanges due to the difference from the pictures. Customers are responsible for payment of any customs duties or VAT incurred upon receipt. Tracking numbers will be provided at the time of shipping. Please contact the shipping company for delivery status.