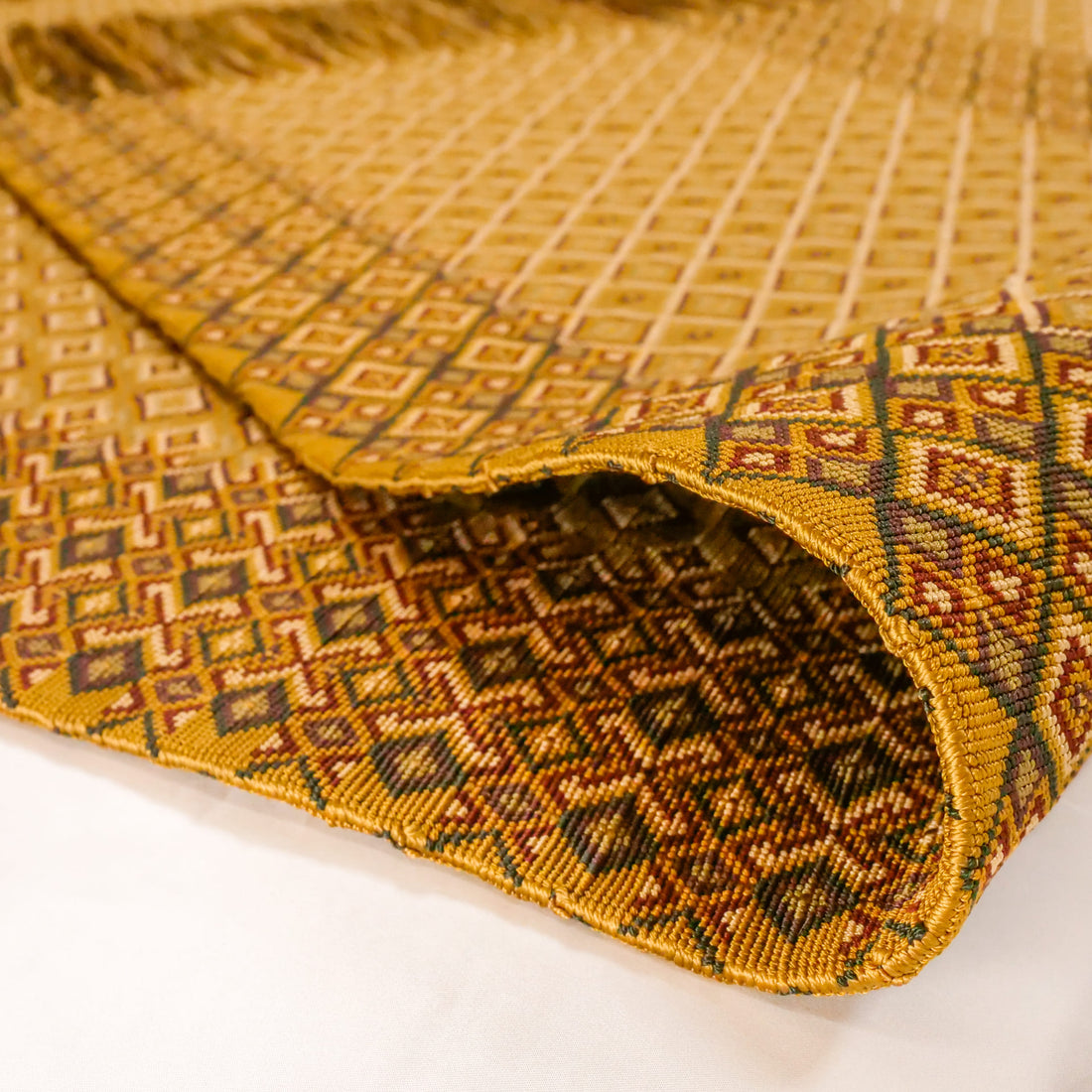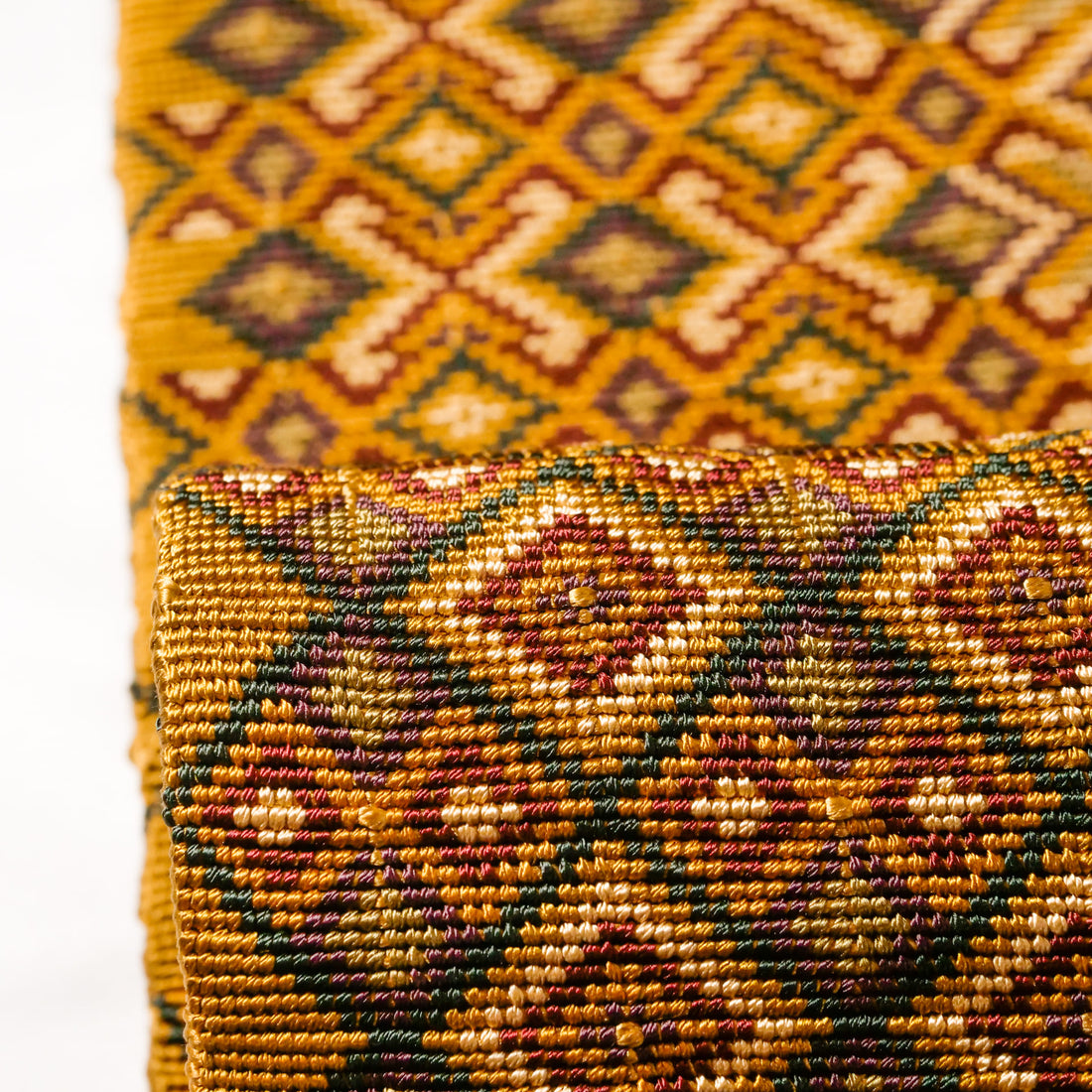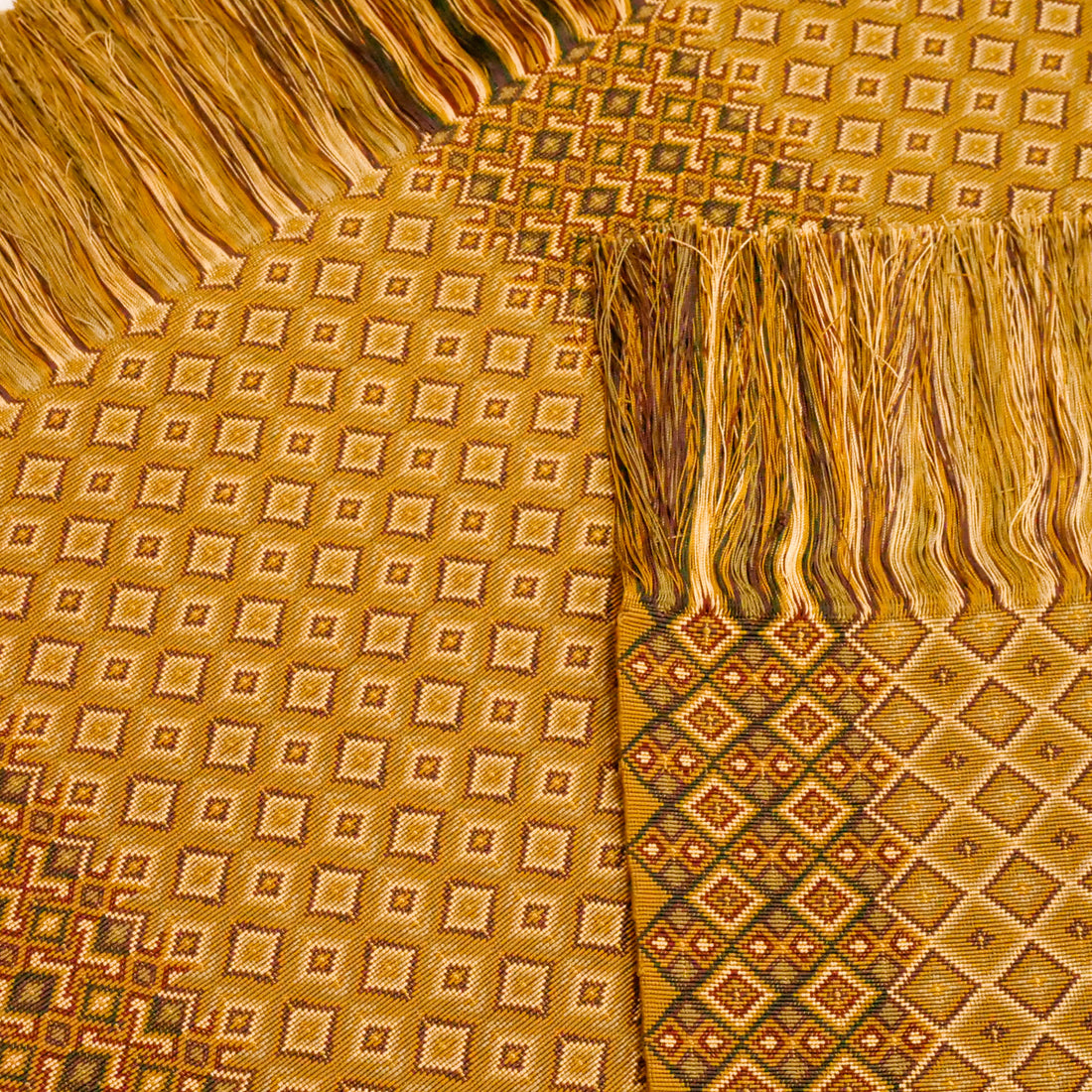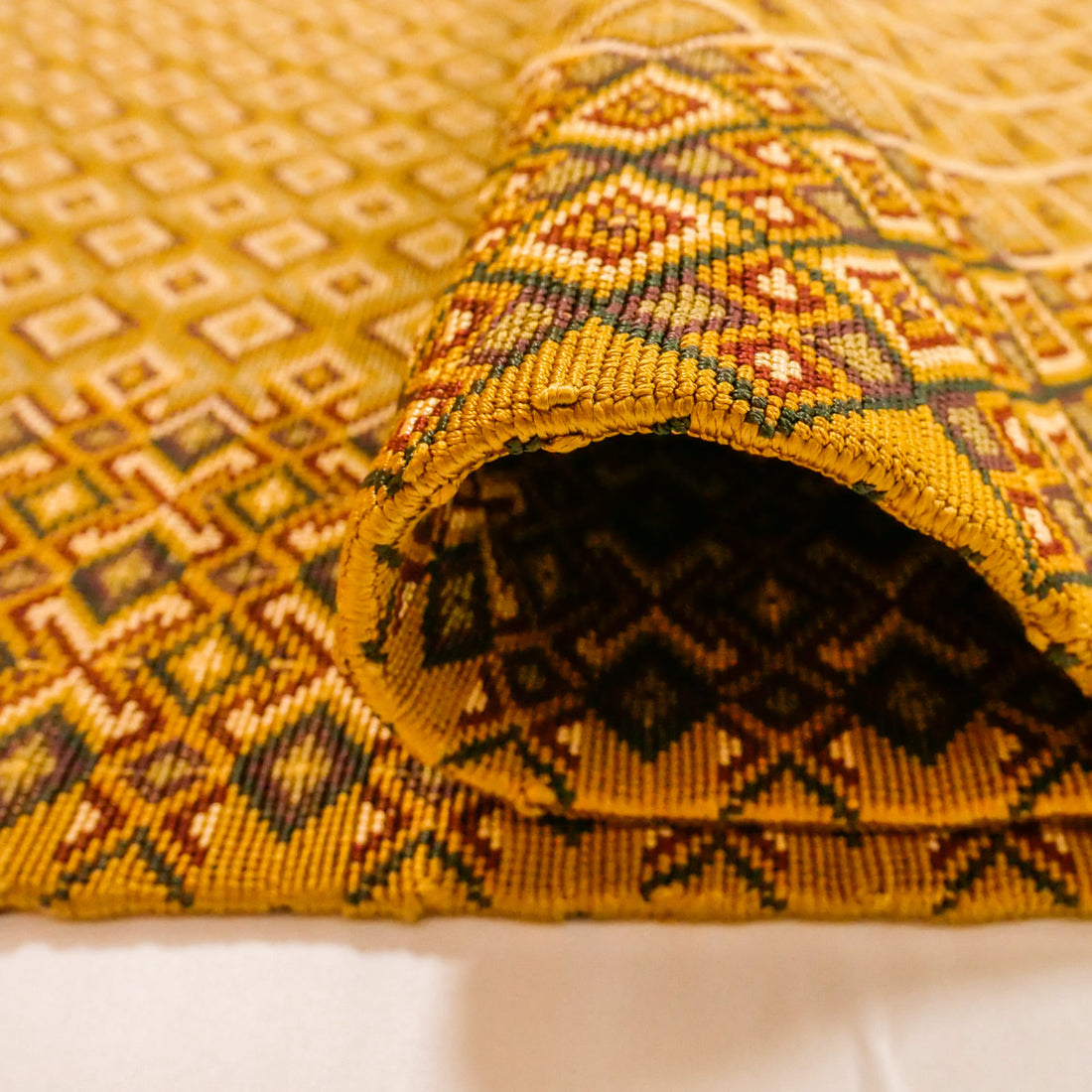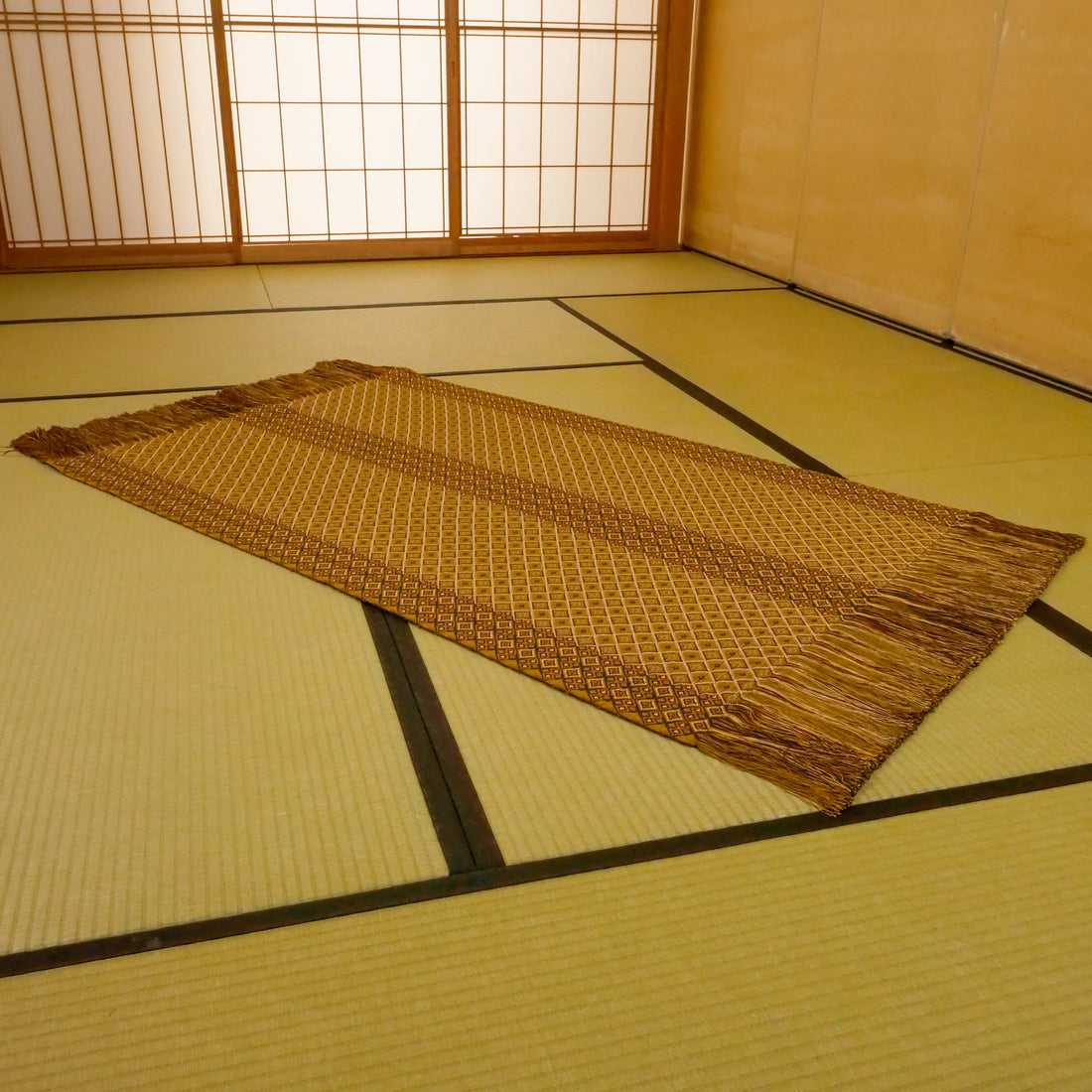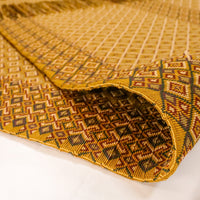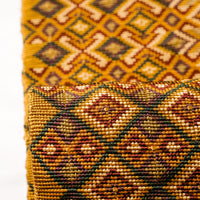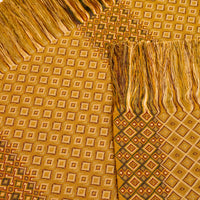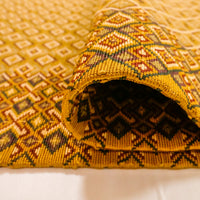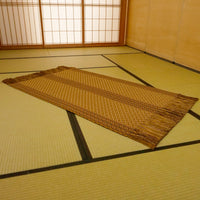 Product Information
This "dantsu" rug is hand woven by craftsmen with four layers of 14,000 ultra-thick silk yarn within a width of approximately 1 meter. By using "4-widely-layering handloom", the warp yarns are woven with 24 warp yarns per reed, rotating the warp yarns so that the straight warp yarns are woven into the rug as if they are twisted diagonally.

Note that because this is made with 100% genuine silk, it is prone to mold, insect damage, become discolored or otherwise become damaged if not stored properly. Please refrain from storing in a location that is subject to high temperature and humidity. Also, take care to avoid discoloration from light and insect bites (such as mites). It is also important to ask a silk product specialist for the best method of stain removal and/or general care before washing. This is a hand woven product that uses natural silk fiber thread, ensuring that it is of the highest quality, so extra care should be taken to keep it in good condition.
Message
"Dantsu" is a general term for carpets, which originated in China via the Silk Road from the Middle East centering on Persia (Iran) in ancient times. "Karao Dantsu" is a special type of rug woven by our company using a "4-widely-layering Handloom". The weaving is so intricate that the texture feels "like walking on snow". This is achieved by the weaving technique of "karakumi", the highest grade of "kumi-himo", with specially orderd silk yarn. "Karao Dantsu" deserves to be called a work of art, rather than simply a textile, since it is created by a superior craftsman who takes the utmost pride in their work in order to achieve the highest quality possible.
approx. width 1m, approx. length 1.5m
approx. 5.5kg+packaging 4.6kg
This item will be shipped directly from the artist within 2 months of order. Customers are responsible for payment of any customs duties or VAT incurred upon receipt. Tracking numbers will be provided at the time of shipping. Please contact the shipping company for delivery status. Cancellations or changes to orders are not accepted.