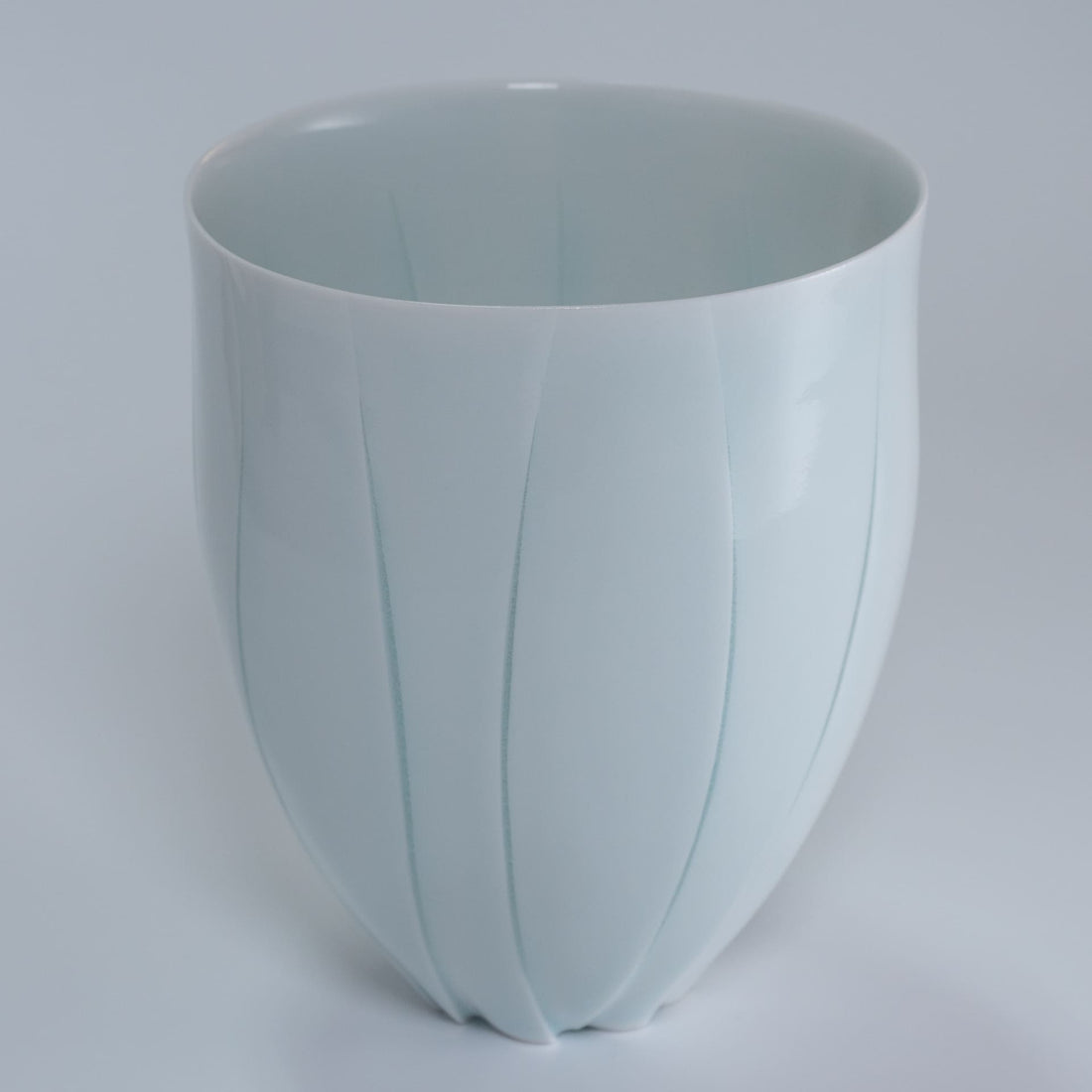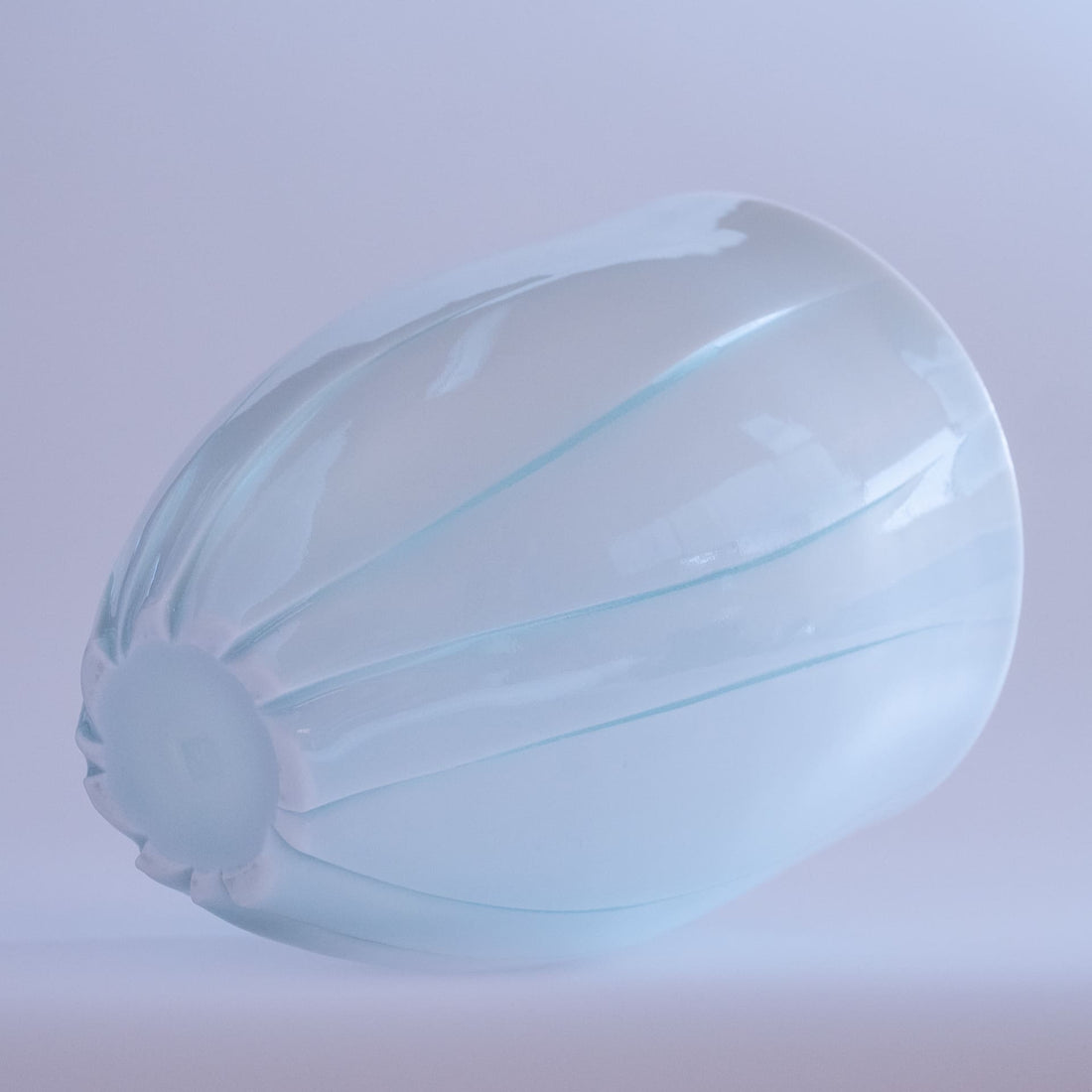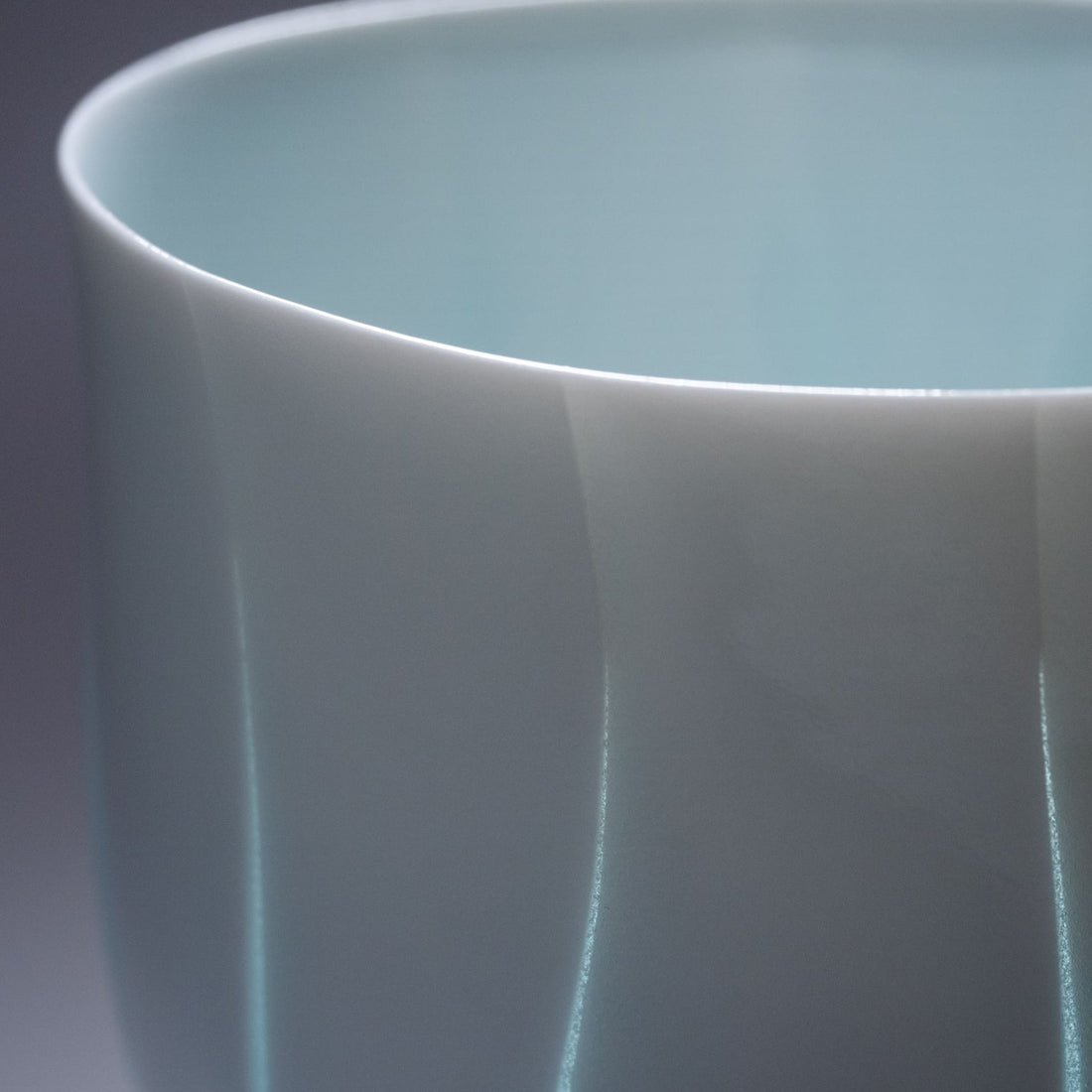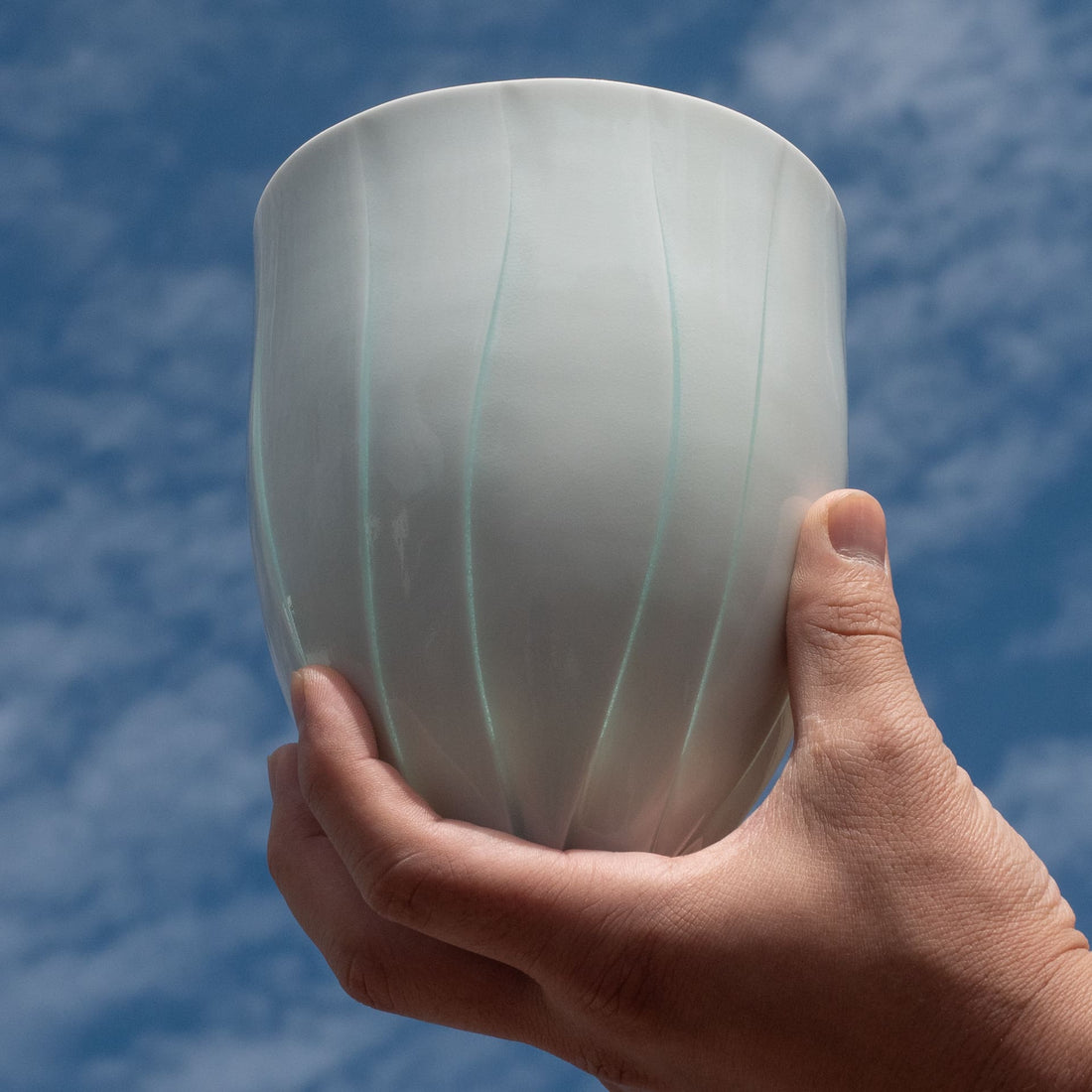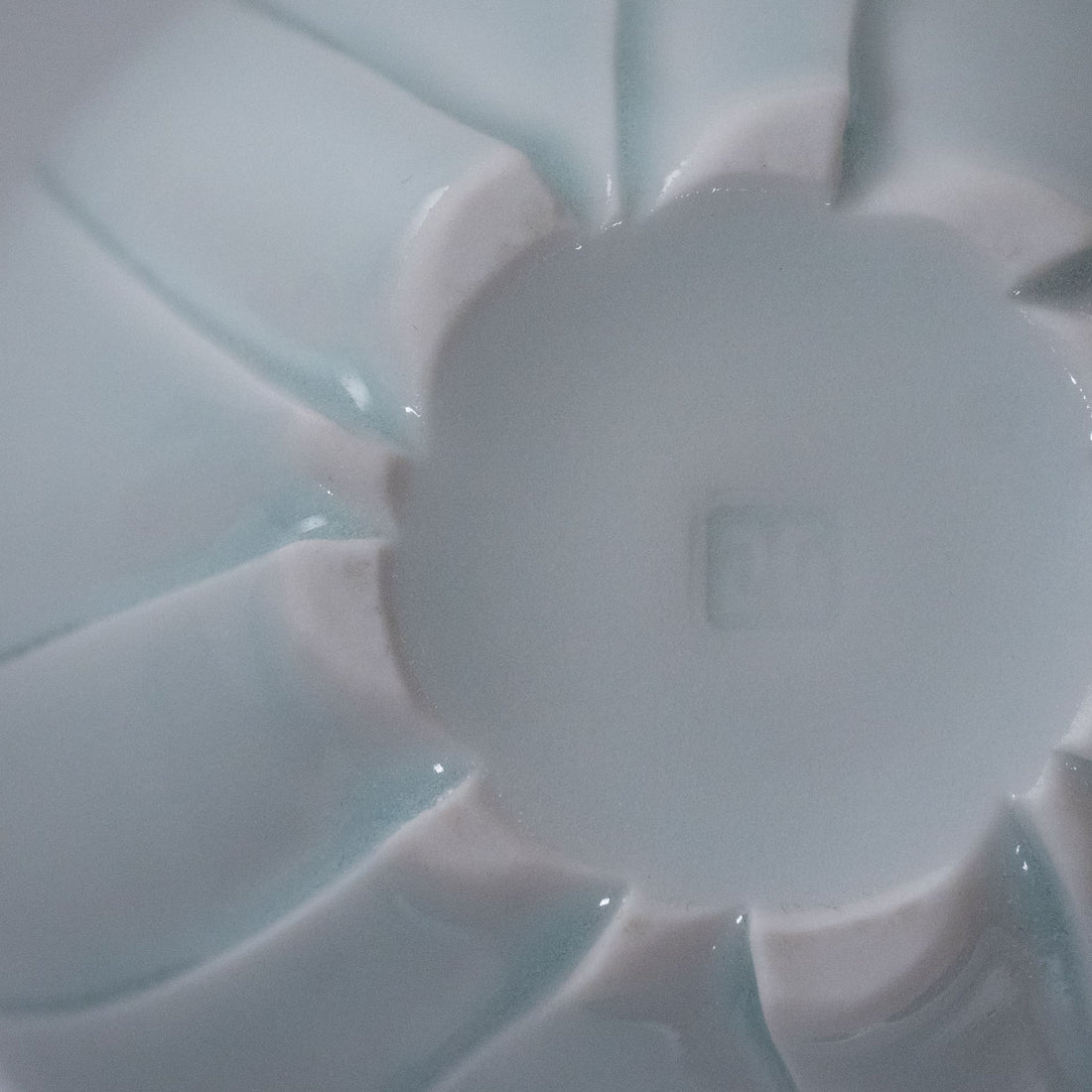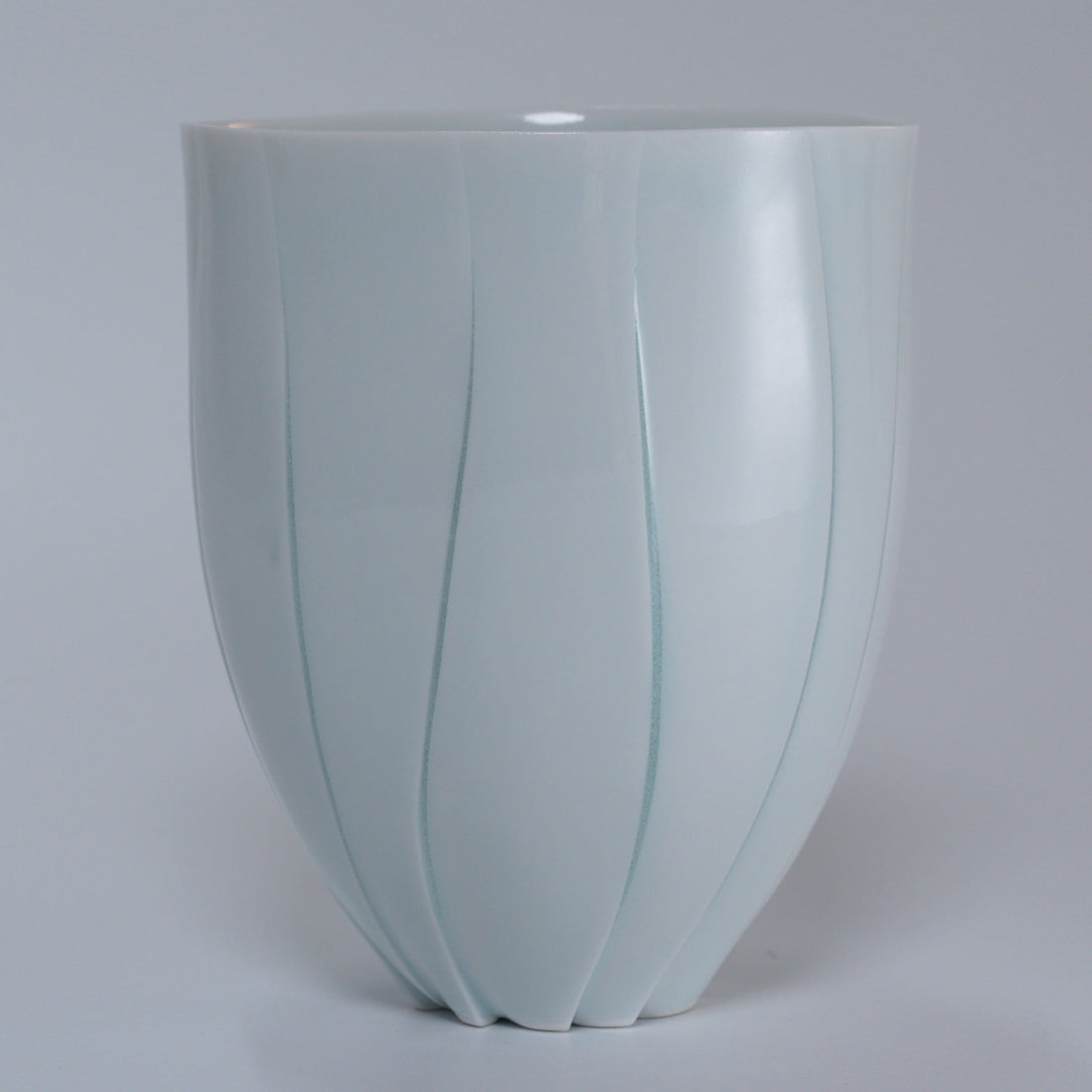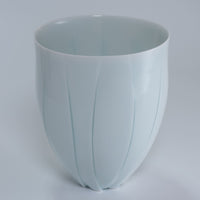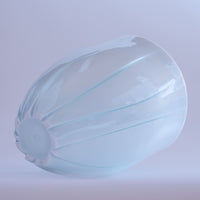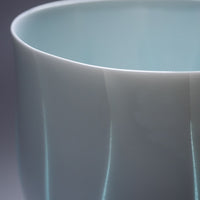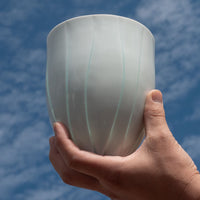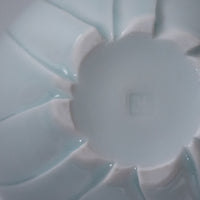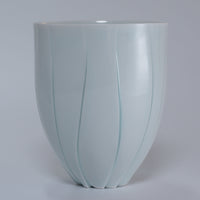 Product Information
Carving and piercing the porcelain after shaping on a wheel is done to create lines of light. However, this technique causes the base material to become fragile and increases the risk of cracking during molding. Although the design itself intends to create a sense of hardness and tension, curves are incorporated as a means of introducing softness to the piece. This artwork is a moderate mixture of tension expressed by the carving and "Hotarude" lines with comfortable 1/f fluctuation expressed by light and curves and a soft atmosphere by the bluish white color of the porcelain glaze.

Porcelain Celadon, Hotarude(a decorative technique)
Signature stamped on the bottom
This item will be shipped directly from the artist within 10 days of order. Customers are responsible for payment of any customs duties or VAT incurred upon receipt. Tracking numbers will be provided at the time of shipping. Please contact the shipping company for delivery status. Cancellations or changes to orders are not accepted.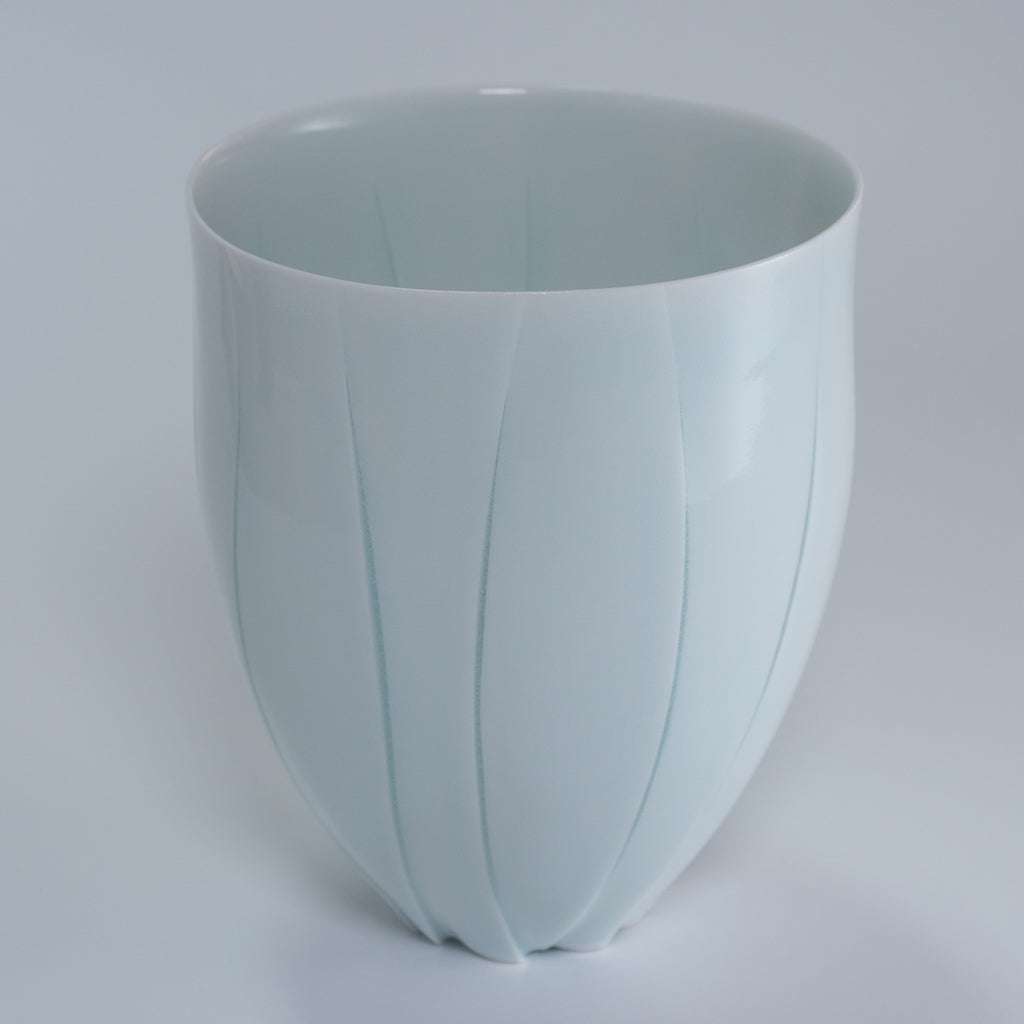 The clear white of porcelain clay, the soft blue of porcelain glaze, and the technique of Hotarude allow light to shine through. By combining this technique with something beautiful in nature, I aim to produce works with beautiful expressions of light.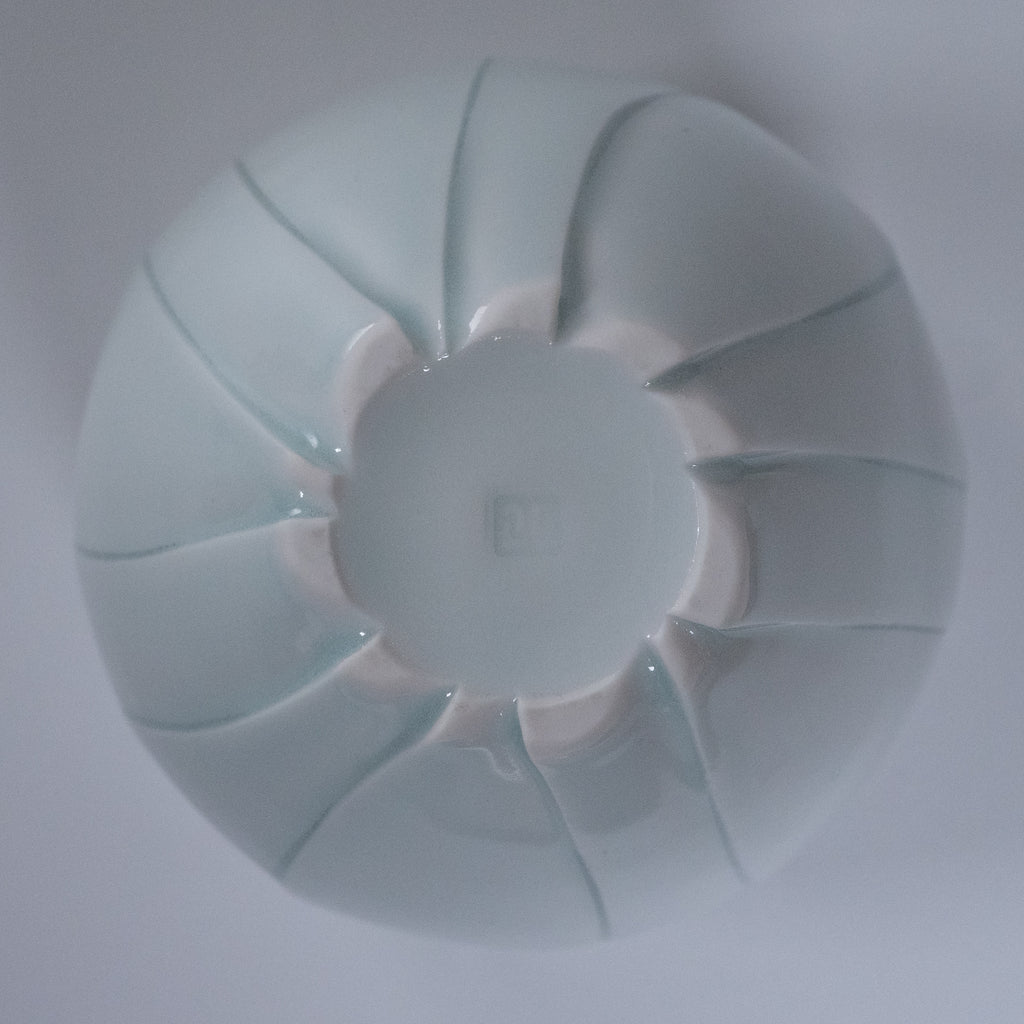 This is an artwork created using a traditional decorative technique called "Hotarude". This technique originated in Chinese Ming Dynasty, and is a procdure where the carved base material is filled with transparent glaze. "Hotarude" works typically have patterns with round holes. However, the artist was moved by a vision of beaming light breaking through the clouds and aimed to achieve the "ultimate line" using "Hotarude".
【Review】By Arisumi Mitamura, President of the Jury
This work is simply beautiful. The original technique of the Chinese Ming Dynasty, called "Hotarude" is a technique which originally makes only a small round hole. It is actually a very difficult process to make a slit into a large arc on a potter's wheel with molded ceramics. Then upon completion, the ceramic piece is filled with transparent glaze. He has masterfully perfected a shape which harnesses light shining through the blue-white porcelain glaze in an absolutely splendid manner.
Collections By Same Artist