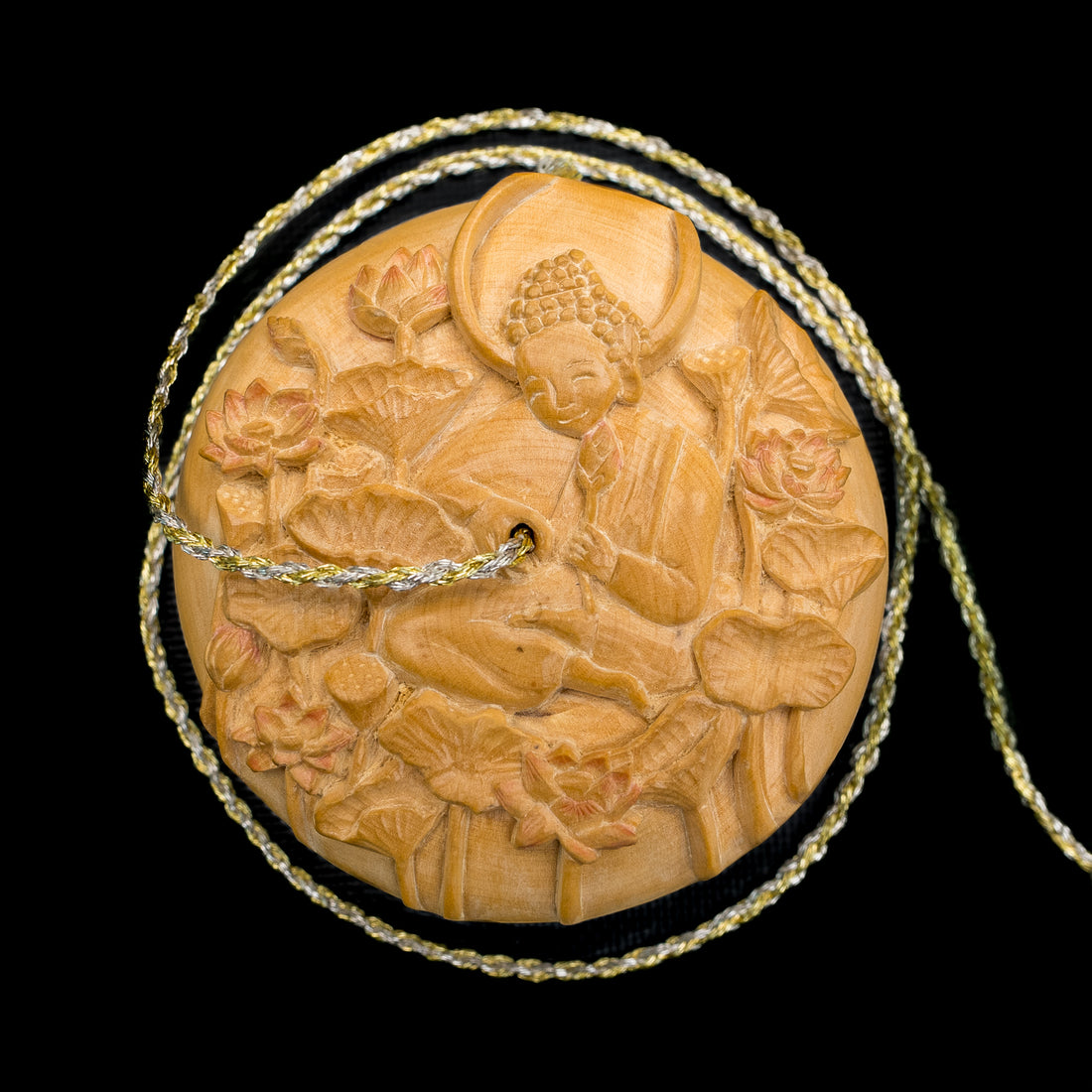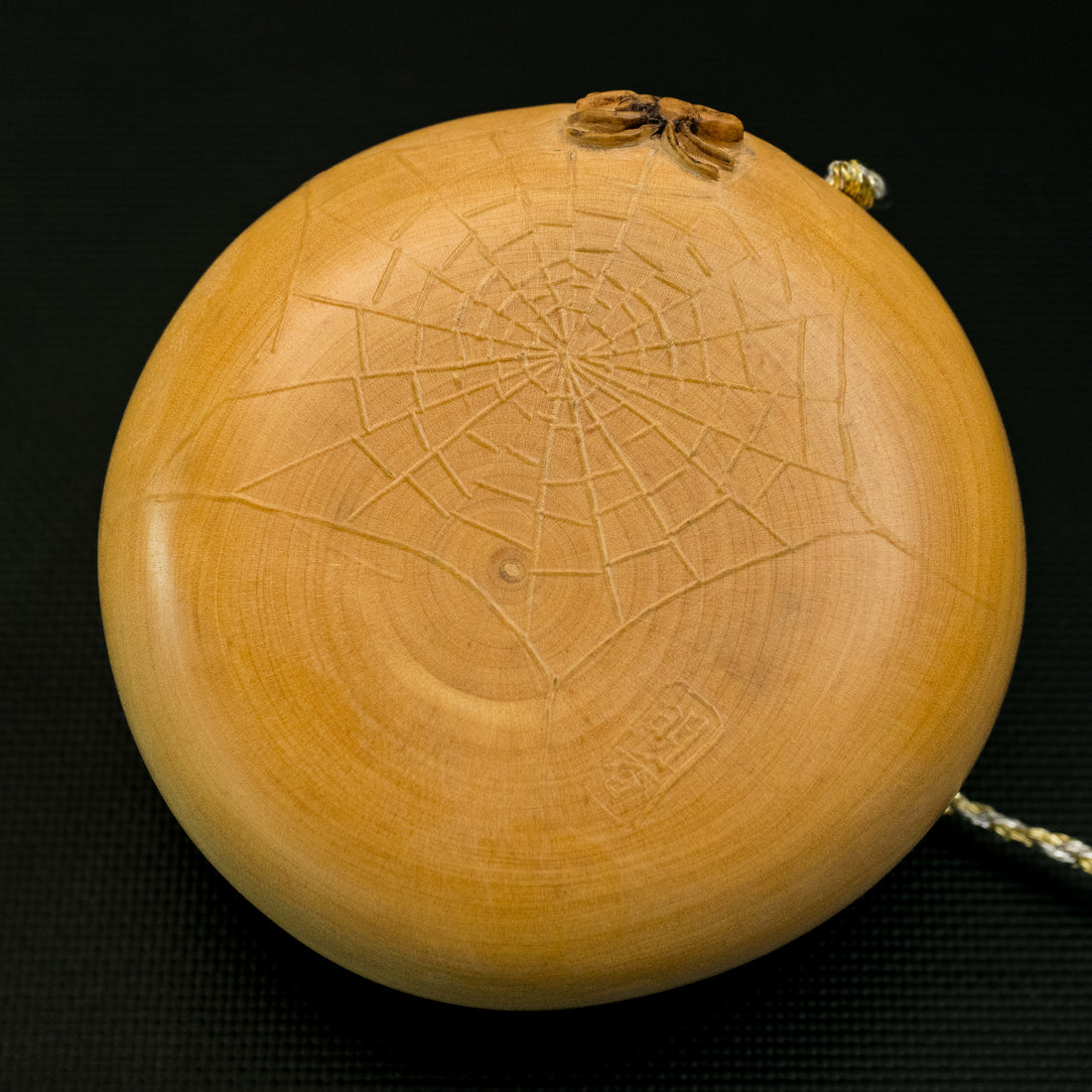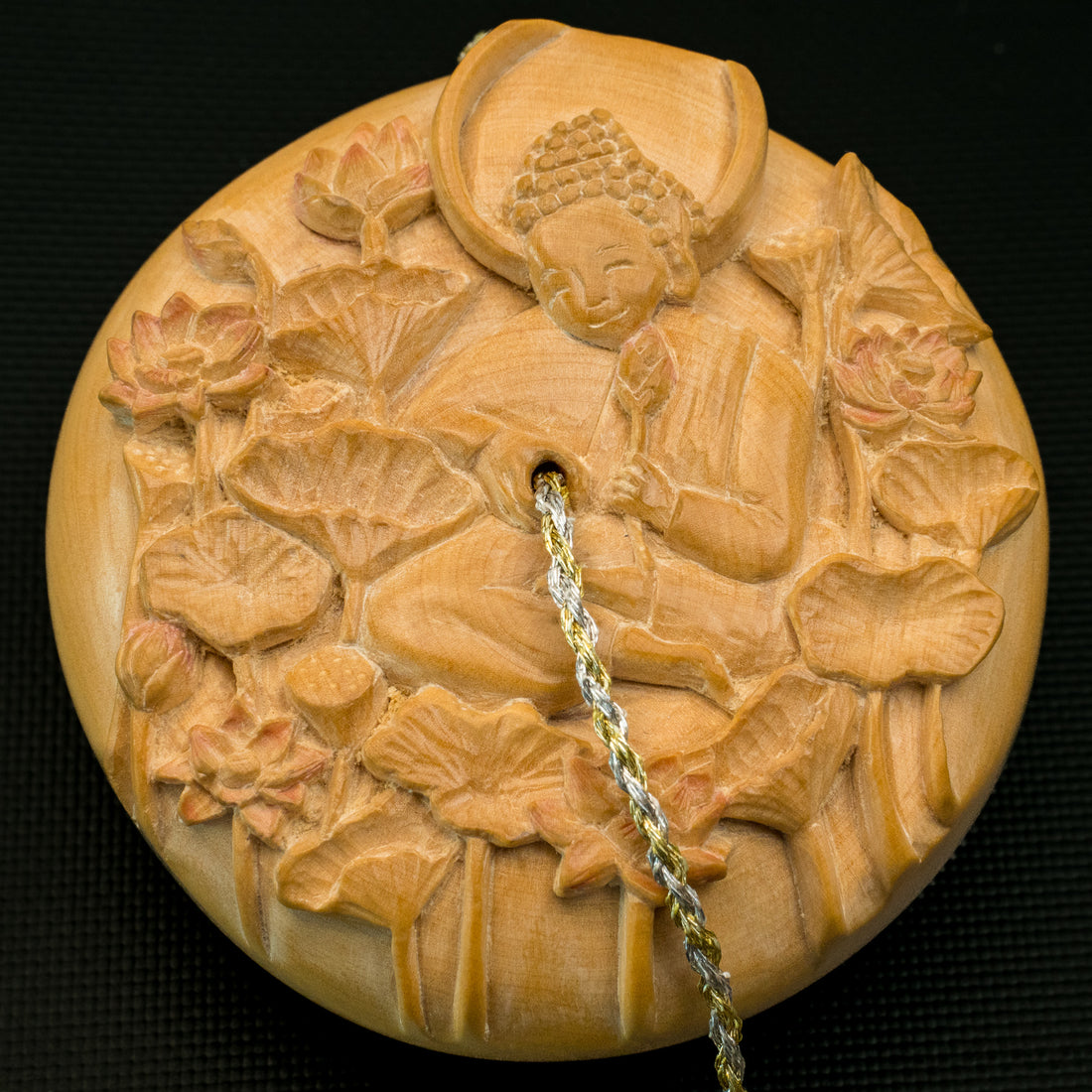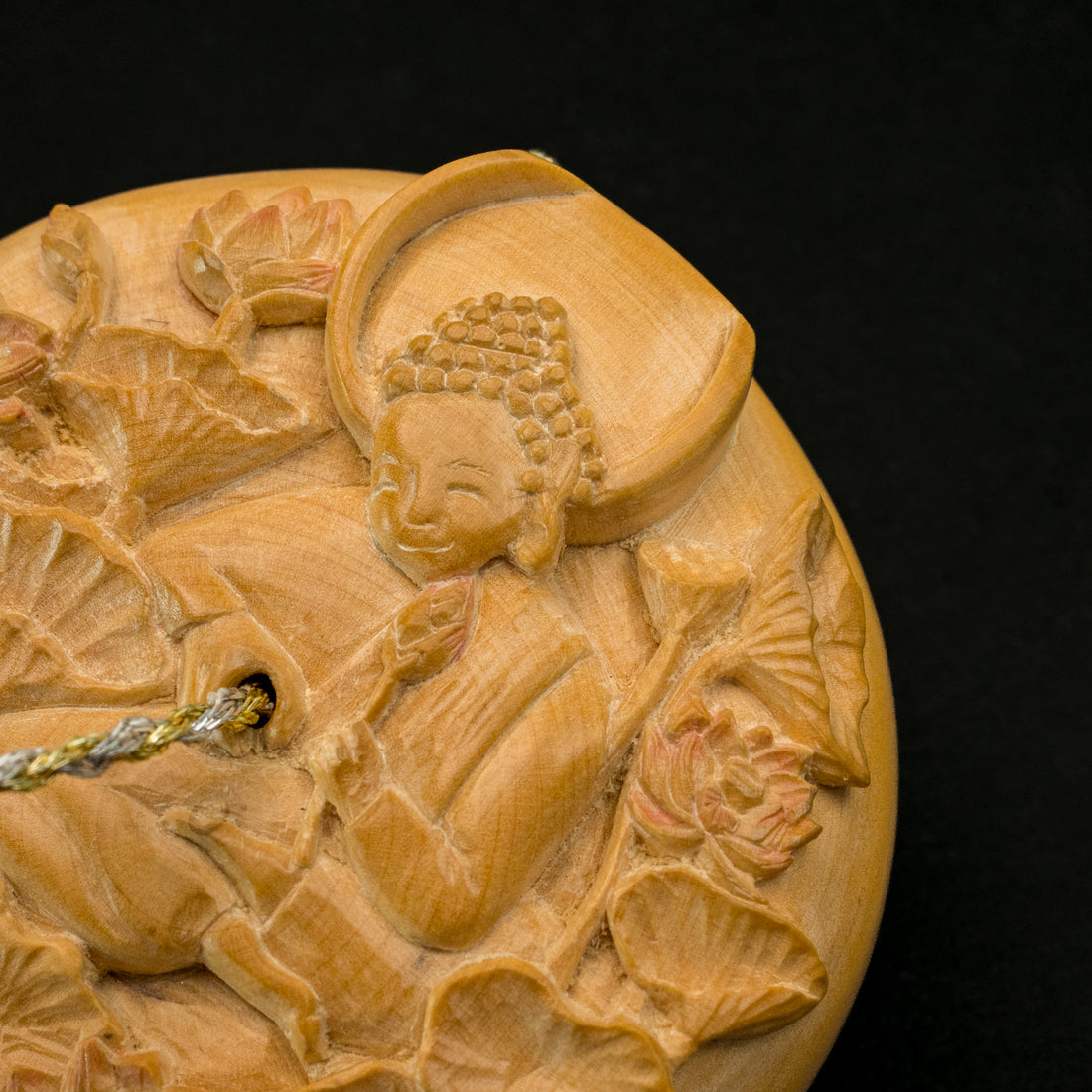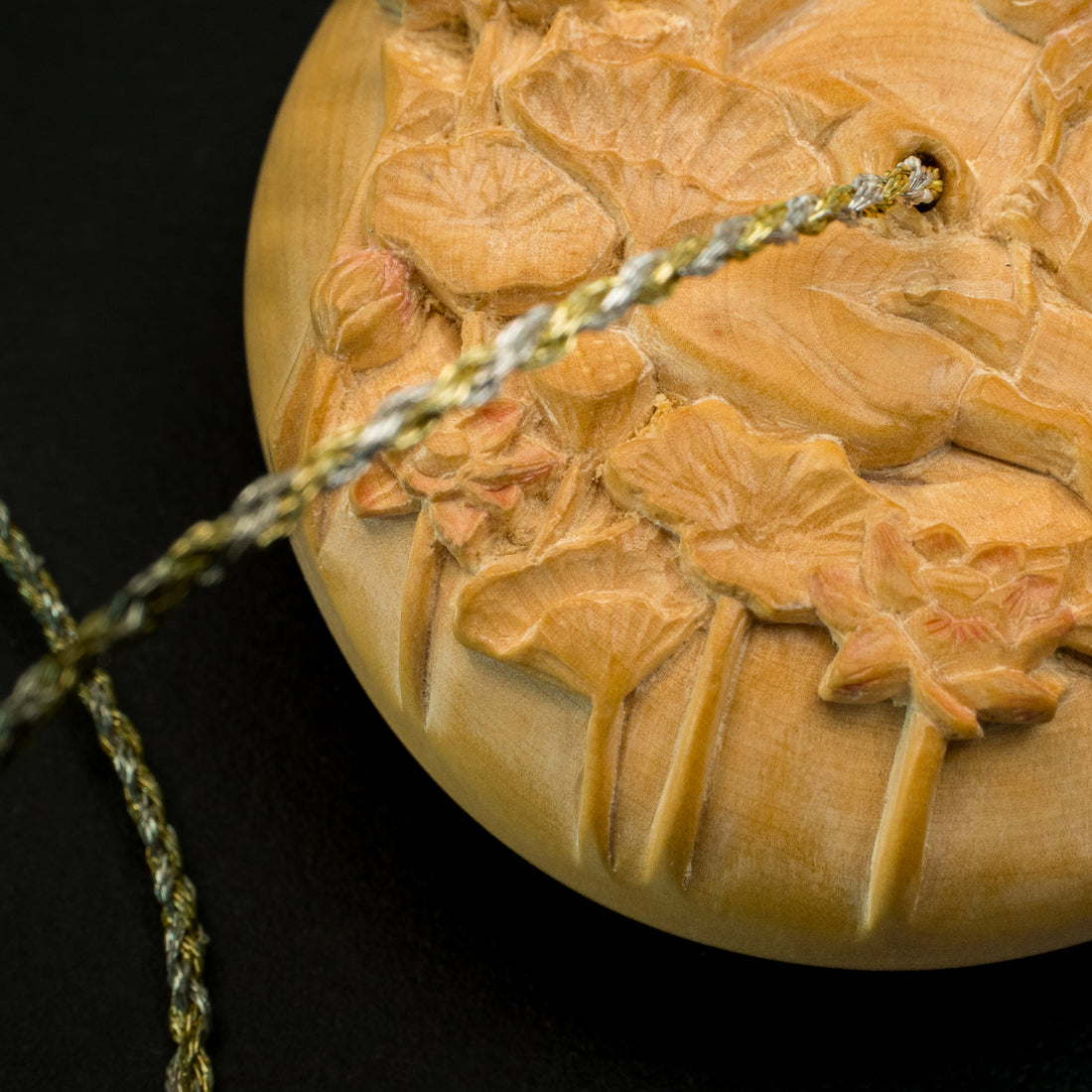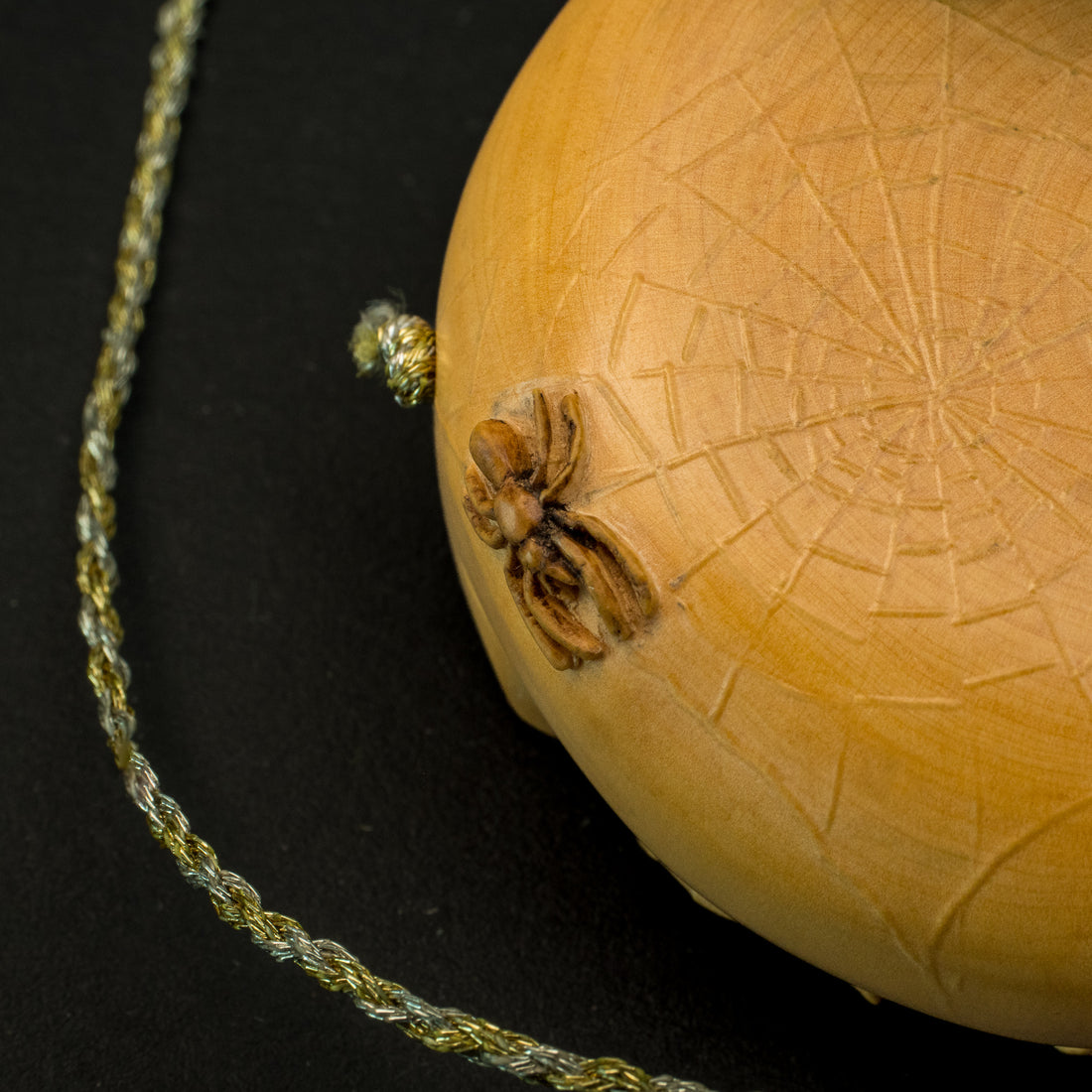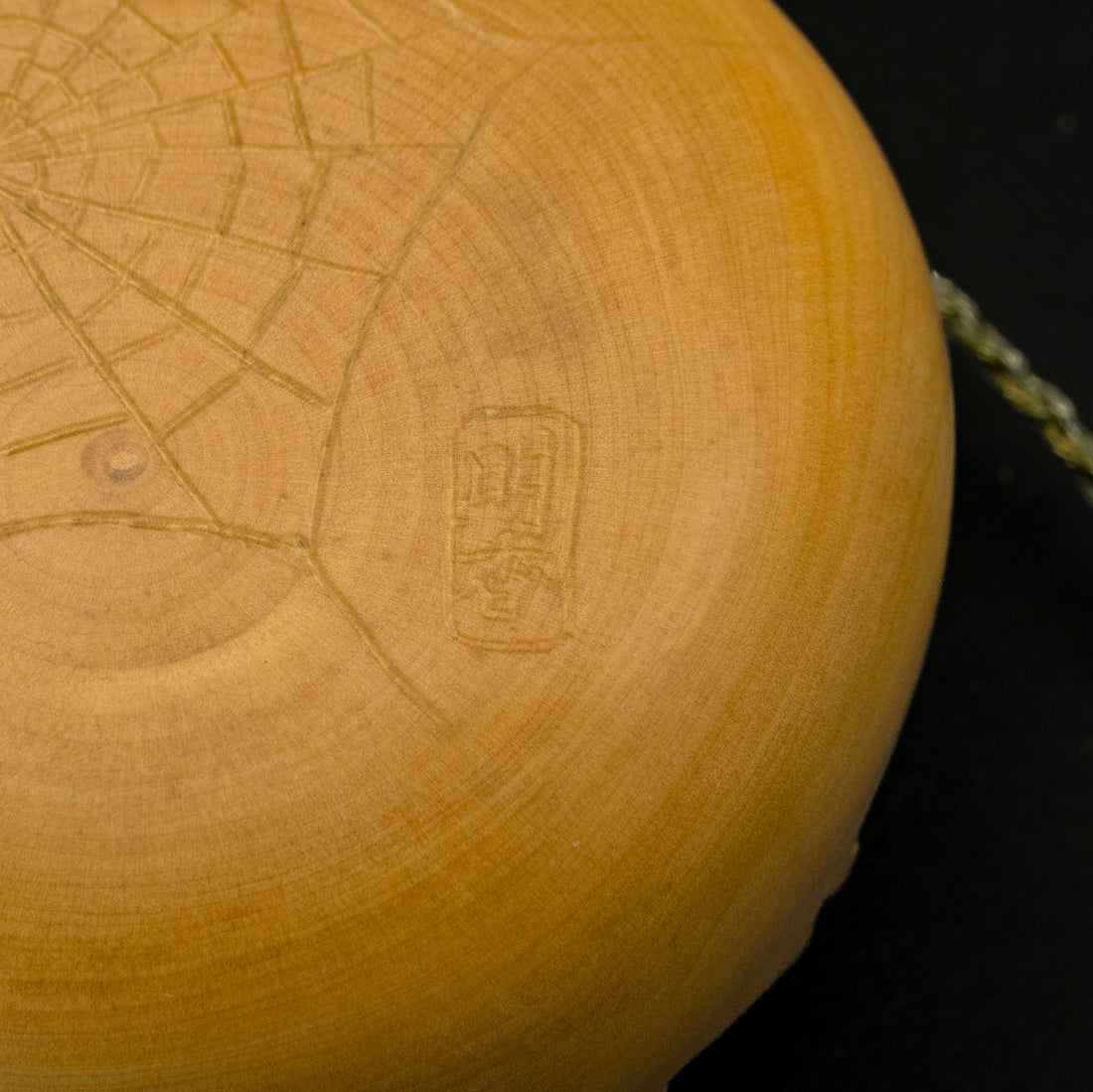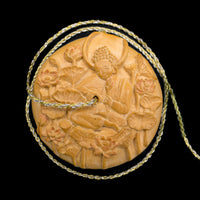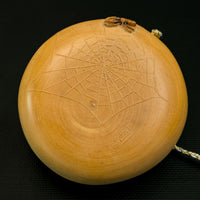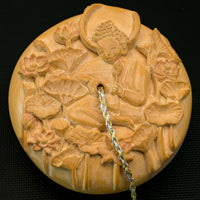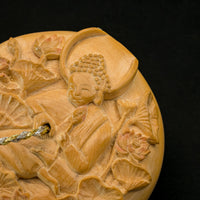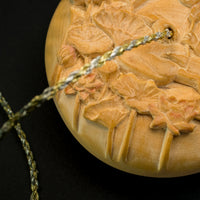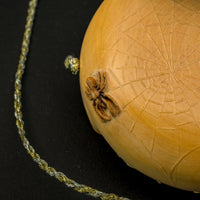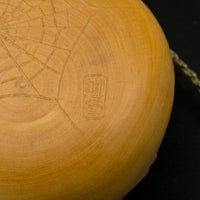 Product Information
This netsuke is inspired by the short story "Kumo no Ito(The Spider's Thread)" (1918) by Ryūnosuke Akutagawa, the cord of the netsuke symbolizes the thread of the spider.
Message
Amidst the sense of confinement brought about by the COVID-19, I made this with the belief that hope (symbolized by the spider's thread) is the key to the future and our salvation.
Signature carved on the bottom
This item will be shipped directly from the artist within about 10 days of order. Customers are responsible for payment of any customs duties or VAT incurred upon receipt. Tracking numbers will be provided at the time of shipping. Please contact the shipping company for delivery status. Cancellations or changes to orders are not accepted.